Allen Outdoor Exterior Accent Lighting
The right exterior accent lights in Allen TX have the potential to enhance and transform the appearance of your home and business. At Trimlight, we offer premium Allen outdoor accent lighting that is designed to beautify every building at a price that everyone can afford. We've been the area's lighting experts for more than a decade.
Why Should You Trust Your Allen Outdoor Accent Lighting Job to Us?
As a local company, our reputation matters. We work hard to make sure that our customers are always happy — and our many five-star reviews can attest to our success. We take pride in finding the Allen exterior accent lights that create the perfect atmosphere for each client's needs.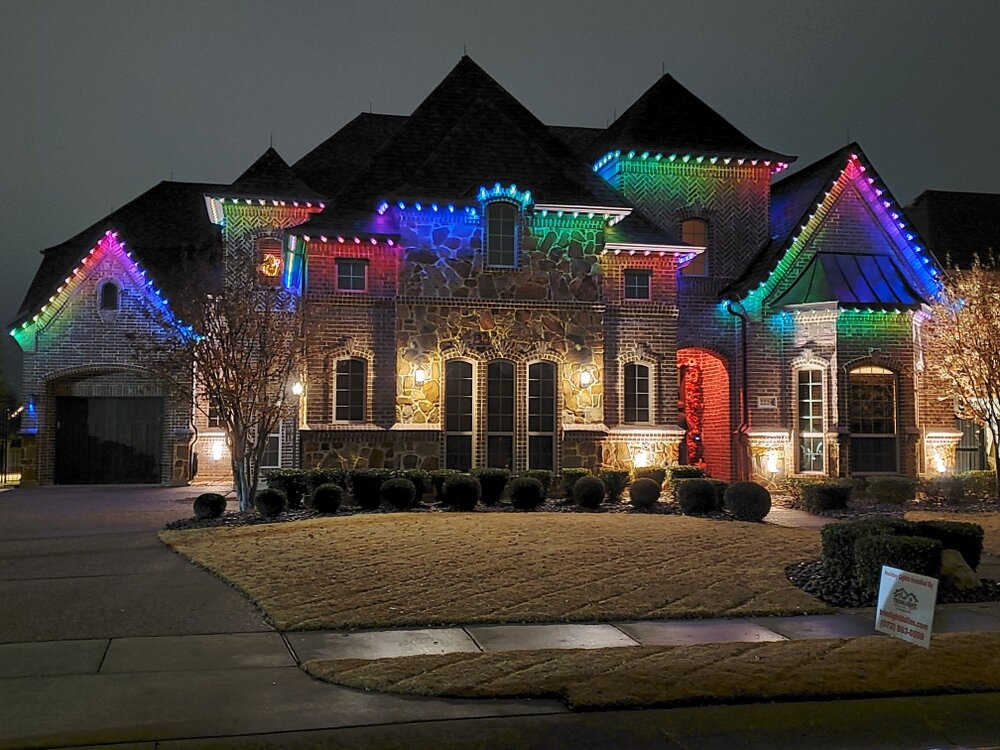 More than that, however, working with us ensures that:
9

You will have outdoor accent lighting in Allen TX that compliments, never detracts, from the architecture of your building, preserving and enhancing its aesthetic appeal.

9

You get a lifetime manufacturer's warranty on all parts and a two-year warranty on our services for worry-free installation.

9

You have exterior accent lights in Allen TX that require little-to-no maintenance, with long-lasting bulbs and secure attachments that can withstand harsh weather conditions.

9

You have access to millions of customized patterns, thousands of colors and an app that makes it easy to set a display or program your lights and forget them.

9

You will always get the best value for your dollar, with top-quality lights at a competitive price that pairs quality with affordability.
We always provide free, onsite estimates for our clients, and there's no pressure to buy. If you've been thinking about adding beautiful outdoor lighting to your property for safety or ambiance, there's no reason to wait.
Call Us to Learn More About Allen Outdoor Accent Lighting
For convenient, affordable beauty, call Trimlight today. We're waiting to take your call at 972-863-0509 at your convenience.