Change the Look of Your Home… with a Click!
Holidays are more fun with programmable LED lighting from Trimlight Dallas. Take a break from elegant lighting and let's have some fun! You'll go from tasteful white lighting — all around your home — to animated, colorful pizzaz with two clicks on your phone's app.
You'll have millions of colors and animations to choose from! That's perfect for all the holidays you'll enjoy with your family. There are 180 preset programs that are easy to use with built in calendar and timer functions. You won't even have to be near your home to participate in the neighborhood fun! You may also customize patterns for any holiday if you want to give it that extra special and personal touch.
Happy Holidays!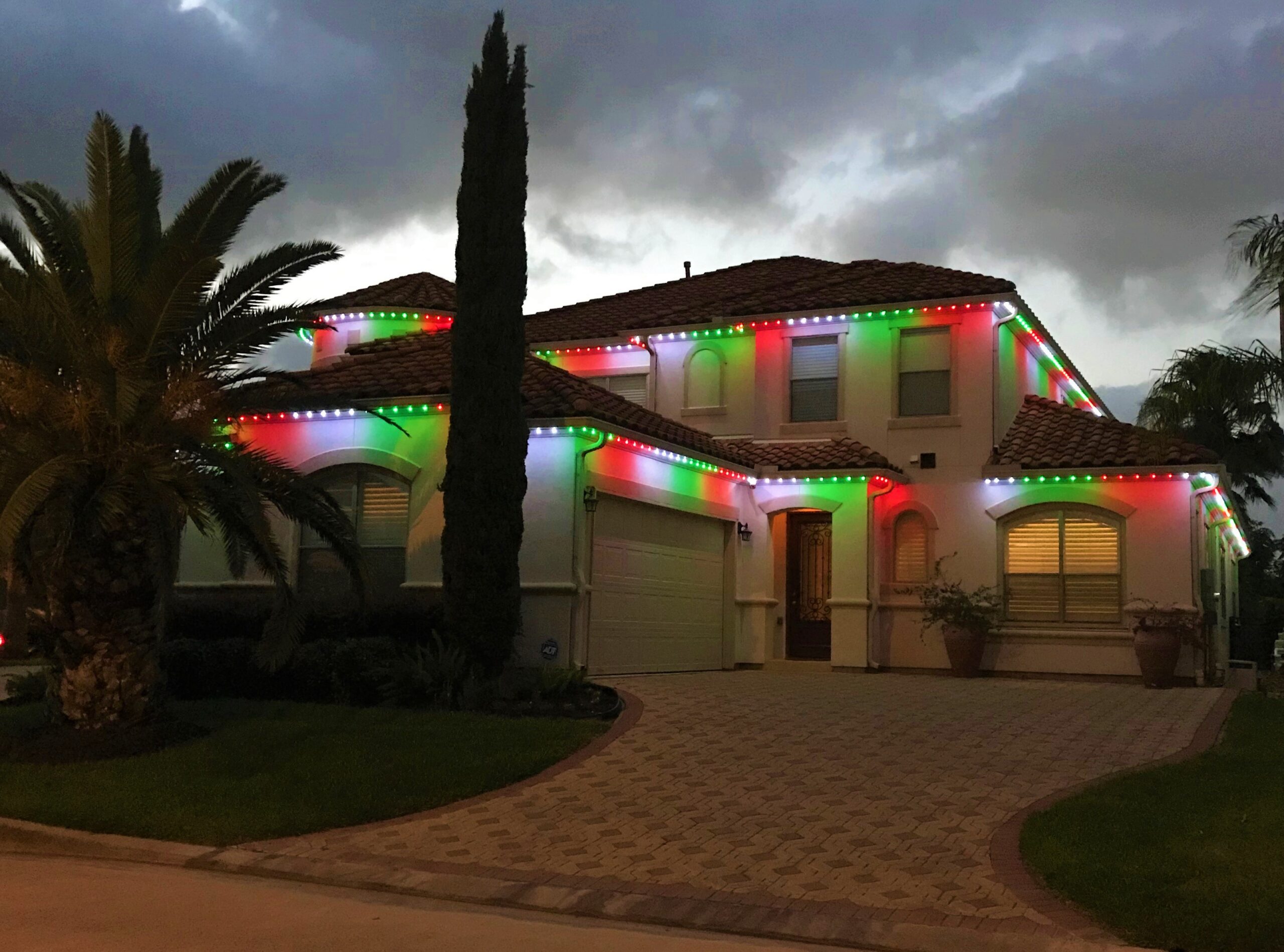 Christmas
For many of our customers, Christmas is a special occasion that is often marked with — you guessed it — lights! Many folks go up the ladder every year and perform a time-consuming and dangerous process of putting up all the lights. We, at Trimlight Dallas, think that's great. However, what's even better is having us install high-quality, LED lighting permanently. You'll have attractive lighting, protected by channels, that blend in with your home's colors. You'll also never have to climb that ladder again.
Enjoy a dazzling light performance at your home, animated if you wish, in glorious reds and greens. You'll be the talk of the neighborhood and kids will be delighted.
Halloween
Here comes Halloween, here comes Halloween! Trick or treaters will have their jaws drop when they gaze upon your exciting orange and yellow display. And, just before Halloween, they won't even see it coming because your lights are tastefully protected by subtle channels under the trim of your home.
Halloween colors will dance across your rooftop as they provide entertainment. And, when Halloween is over, your lights can automatically return to elegant, accent lighting. You won't even have to think about it.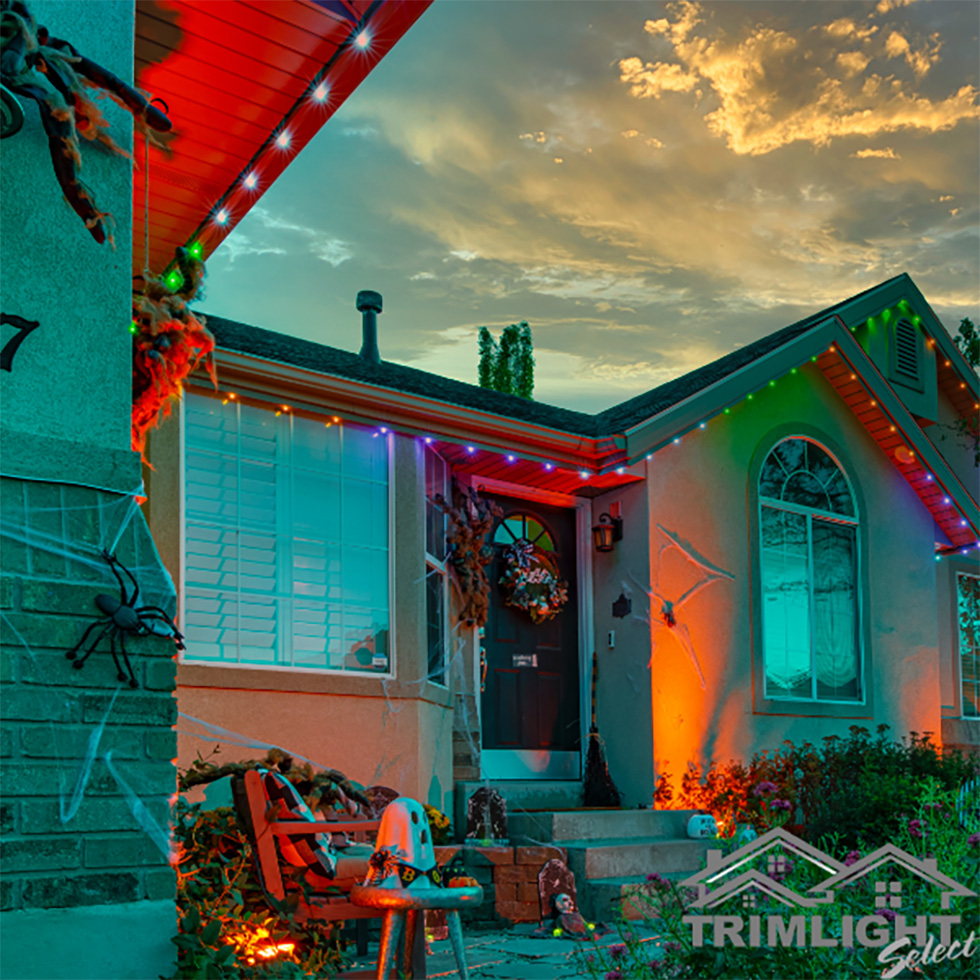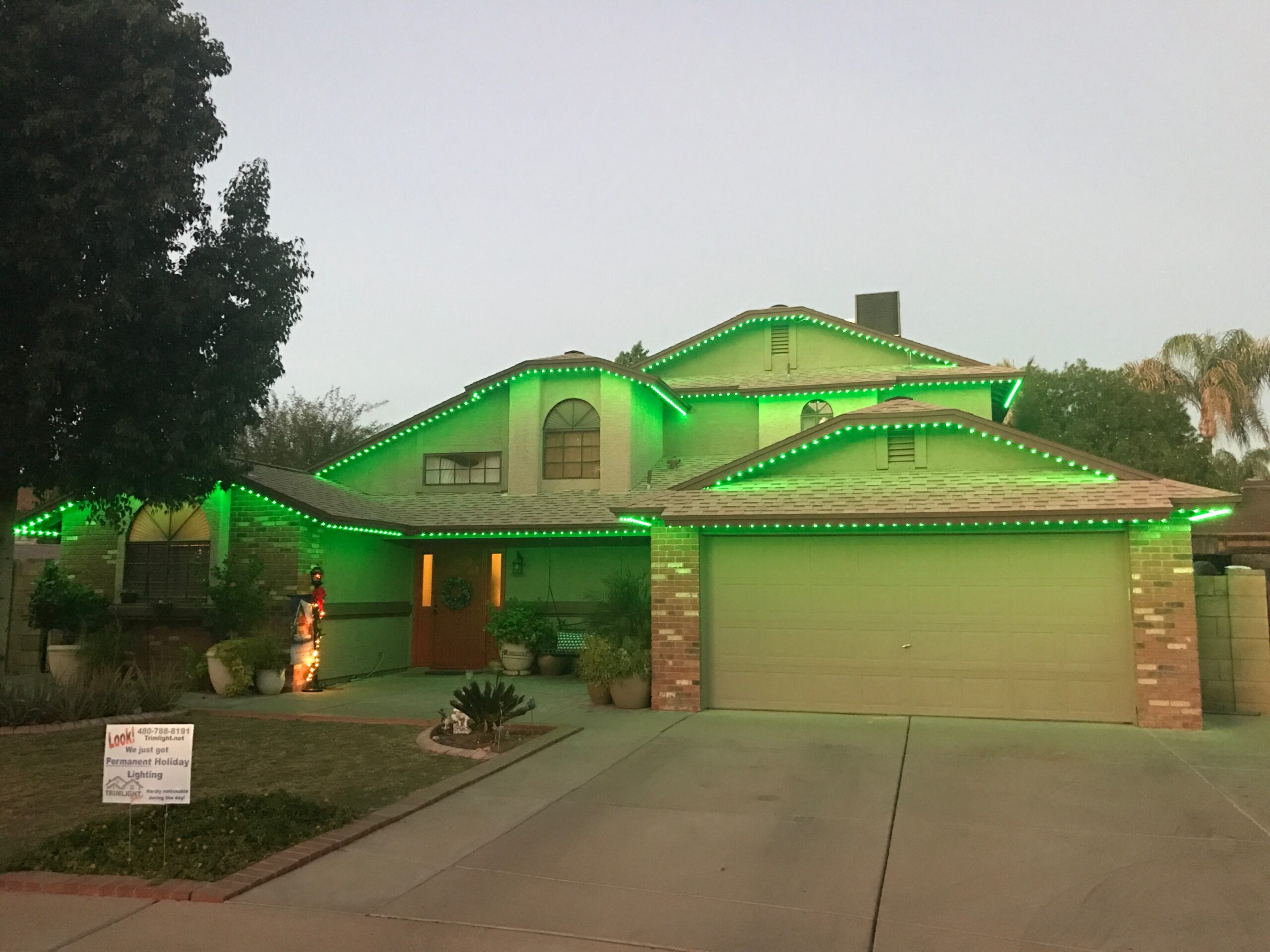 St. Patrick's Day
Don't get caught in a pinch! A festive display of green is on tap for your fun St. Patrick's Day festivities. Don't forget to add some white in your display for that famous white/green combo that puts this holiday (and your home) in its best light.
4th of July
The Fourth of July is always a proud moment for Americans. It deserves to be honored with a light display that will wow the neighborhood. Bathe your home in red, white and blue, and celebrate the greatness of America with your neighbors. This colorful display will accentuate your backyard or pool party, and add to all the fun.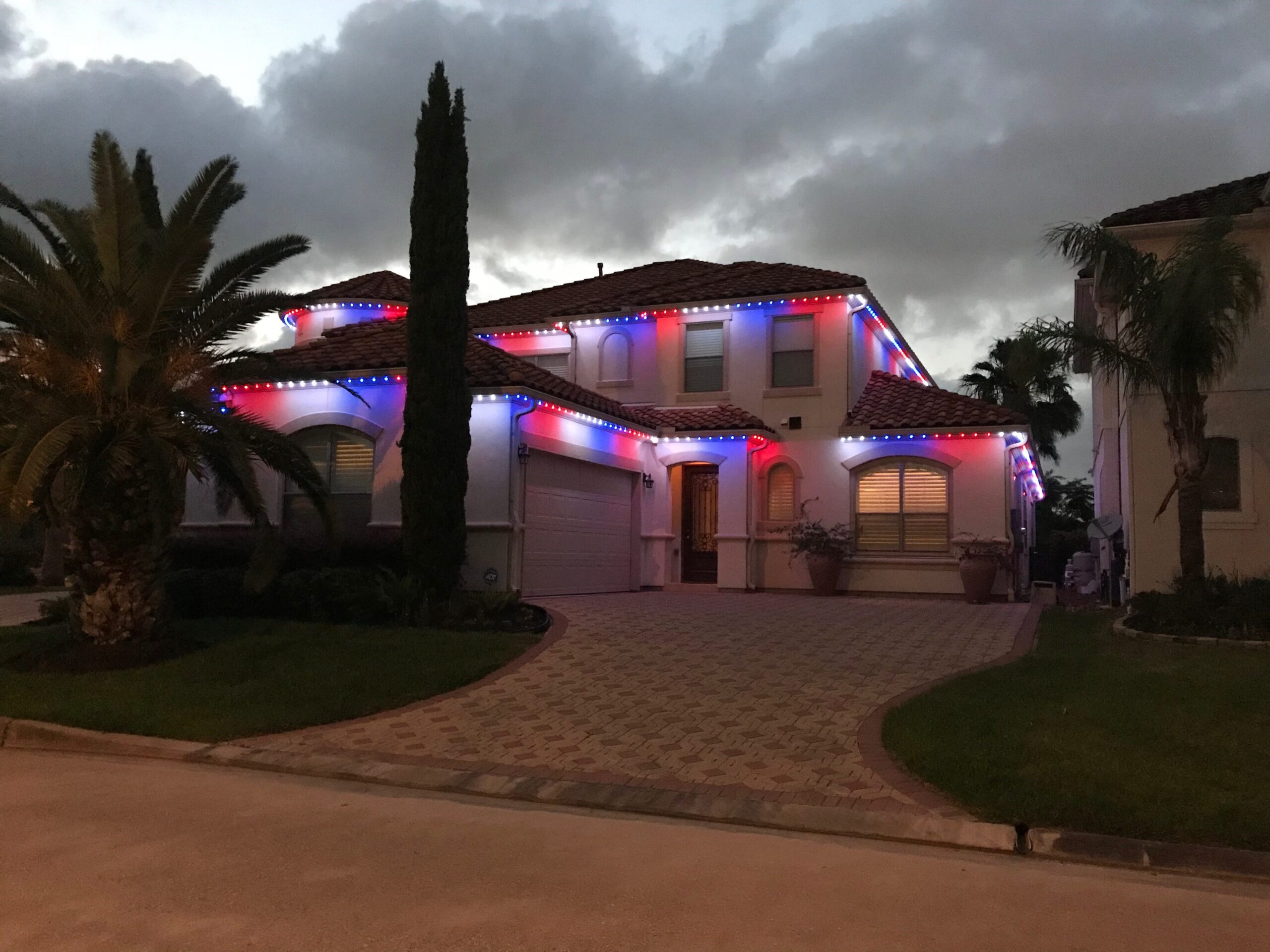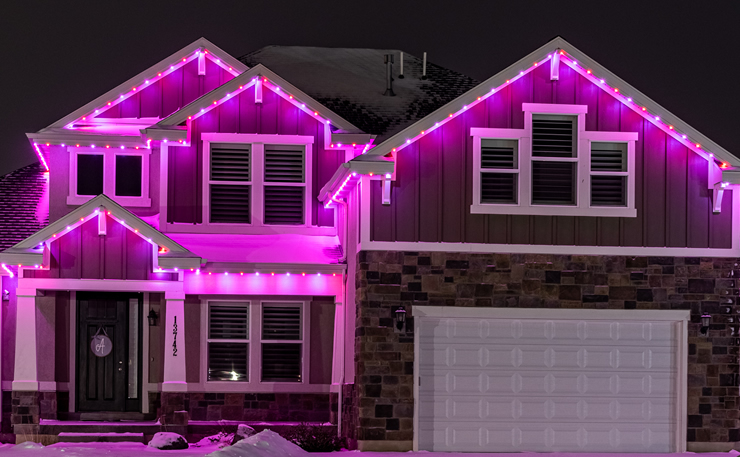 Valentine's Day
We, at Trimlight Dallas, bet you didn't see this one coming! But, yes, Valentine's day is a lovely day to celebrate with delicate rose, pink and red lighting to surprise your loved ones. Your easy-to-use programmable app can select the perfect hour for this lit display of love and caring.
Easter
Kids love Easter. They'll also love your pastel lighting to go right along with it. First, the cherished Easter egg hunt! Then, after sunset, your home displays decorative pastels that add to the day's enjoyment. And remember, you may easily choose a different pastel color for different sections of your home for that unique touch.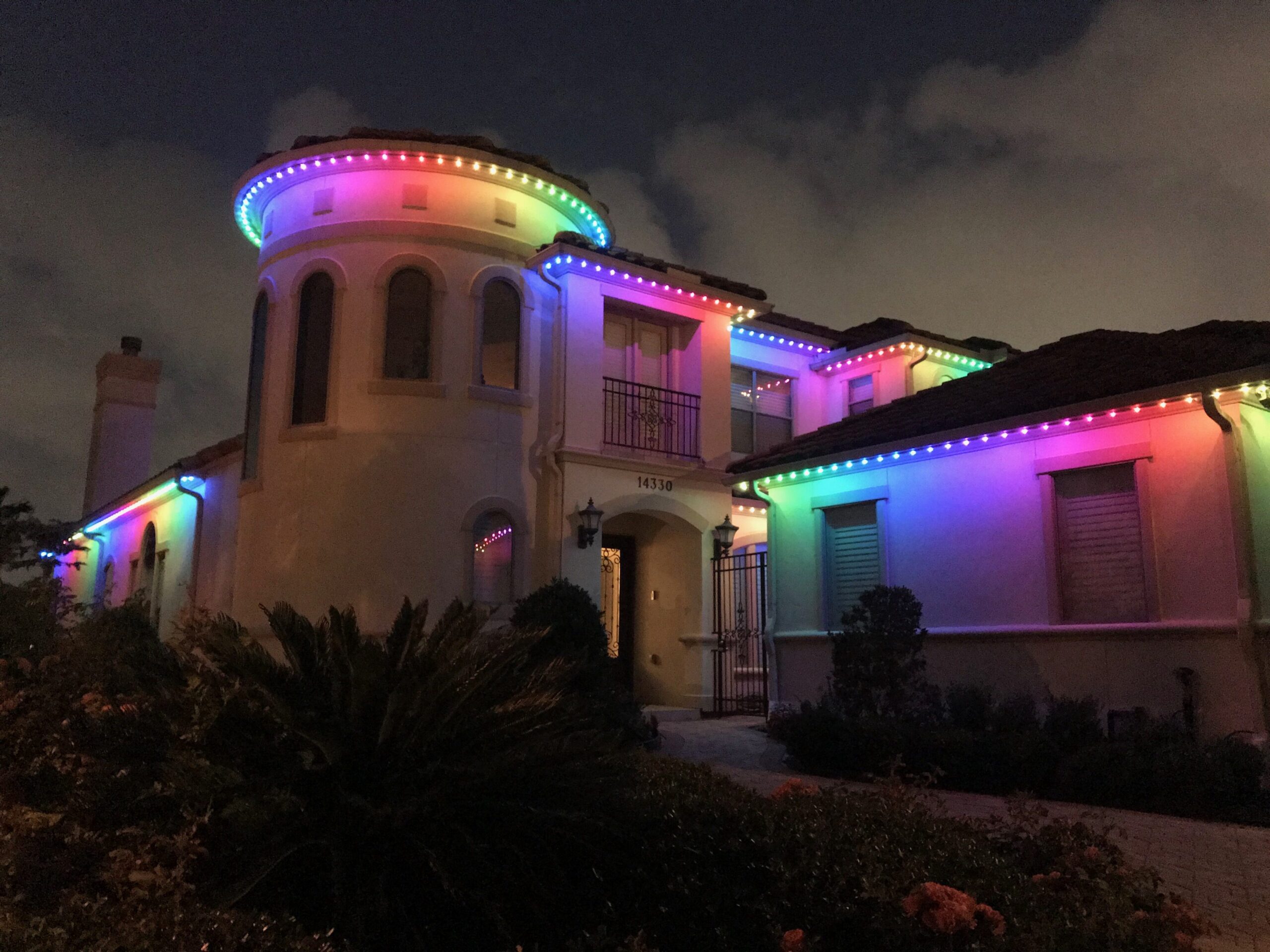 We enjoy enhancing the security of your home and your family's enjoyment of special holidays and events. Our lighting lasts for decades and you'll never have to climb that ladder again!
Contact Trimlight Dallas
Call us at 972-863-0509 so we can answer questions and get your home presented in its best light, literaly.