Anna LED Security Lighting
Here at Trimlight, we've been receiving more customer inquiries about our solutions for Anna LED security lighting. Some of our customers are surprised to find out that our high-quality LED outdoor lighting has three great functions!
Our elegant and tasteful lighting accents architectural features of your home increasing its property value.
Much of this light illuminates your yard and areas where potential trespassers don't like to be seen and avoid altogether.
With the push of a button, our security lighting becomes dazzling, colorful holiday lighting that will wow onlookers.
Invest in LED Outdoor Lights in Anna TX
An investment to protect your home is money well spent, indeed. Even better news… Trimlight can accommodate virtually any household or commercial budget because our elegant, tasteful Anna LED outdoor lights are surprisingly inexpensive.
We come to your house and provide a free estimate on the whole project including installation. You'll never have to climb a ladder or scale your roof to light up your home again. Now that's a good investment!
Holiday Cheer with Your Anna LED Security Lighting
Trimlight's easy to use App is available for iPhone and Android phones. With this App, you can choose from 180 preprogrammed settings of colors and animations for your lighting. You may also choose from settings that are colorful displays that are not animated if you'd like more subtle options.
Our customers use LED security lighting in Anna TX for businesses (bars, restaurants, etc.) or for their home (patio, roofline and gazebos)!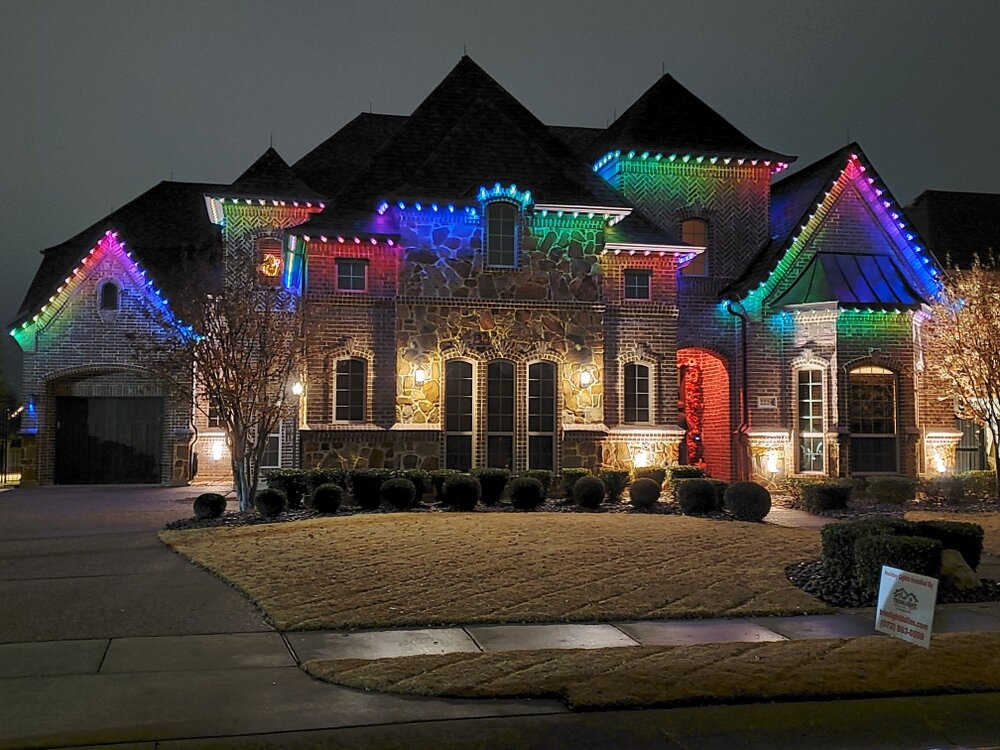 Here are some additional fun facts about our high quality lighting:
9

Blends in seamlessly with the architecture of your home.

9

All weather resistant and waterproof diodes.

9

Build and customize your own festive scenes.

9

Elegantly light up your home and provide security.

9

Trimlight has been around 10 years with superb ratings!
Contact Us Today
Achieve total peace of mind with Anna LED security lighting. Call us at 972-863-0509 with any questions you may have.