Anna Outdoor Exterior Accent Lighting
Does the exterior of your home or business seem a little dark and foreboding? At Trimlight, we specialize in helping homeowners, businesses and builders alike find the Anna outdoor accent lighting that is perfect for their needs.
For Convenient, Affordable Beauty, You Can Trust Trimlight
When a building's exterior is dark, it can seem dark and ominous. That's not the atmosphere you want to have around your home or business. Adding the right exterior lights can help you make better use of the outdoor space surrounding your home, increase safety for your customers or guests, and increase the curb appeal of a building from the street.
For more than a decade, we've been helping people find the Anna outdoor accent lighting that's perfect for their needs.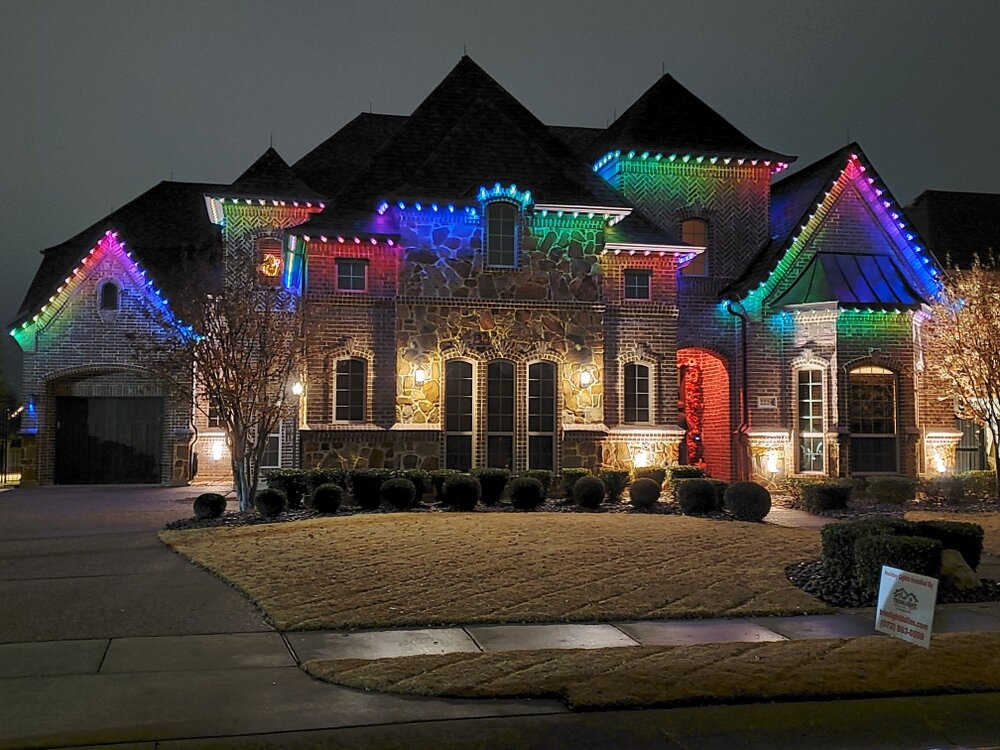 Our exterior accent lights in Anna TX:
9

Come with a two-year installation warranty and a lifetime warranty on parts

9

Have bulbs that are rated for 50,000 hours of use without replacement

9

Are designed to complement the existing architecture of every building

9

Come with 180 preset programs that can be controlled with an easy app

9

Can be set for dramatic, custom displays combining up to seven colors at a time

9

Are durable and fitted to buildings in a way that protects them against weather

9

Are energy-efficient and inexpensive to run or maintain
Plus, you have the satisfaction of knowing that your outdoor accent lighting in Anna TX is being provided by a local company with a stellar reputation for service. Our BBB rating and many five-star reviews are testimony to our commitment to customer satisfaction. We're the experts in Anna exterior accent lights.
Call Us to Learn More About Anna Outdoor Accent Lighting
The right exterior accent lights in Anna TX can have a transformative effect on your property, so why wait any longer? Call Trimlight today at 972-863-0509 to set up your free on-site consultation.