Argyle Outdoor Exterior Accent Lighting
Does the outside of your home or business look dark and foreboding? Why not brighten things up with exterior accent lights in Argyle TX? Here at Trimlight, we can show you how to instantly transform your outdoor spaces with our Argyle outdoor accent lighting systems. We're the area's experts in outdoor lighting, and we've been helping homeowners and businesses alike find the right lighting for their needs for more than a decade.
What Can Our Argyle Outdoor Accent Lighting Do for You?
Most people don't realize the full benefits of good exterior lighting for their home or business. A lighting system can, naturally, be a festive addition at the holidays, but our exterior accent lights in Argyle TX provide year-round benefits like improved security, a pleasant ambiance and heightened curb appeal.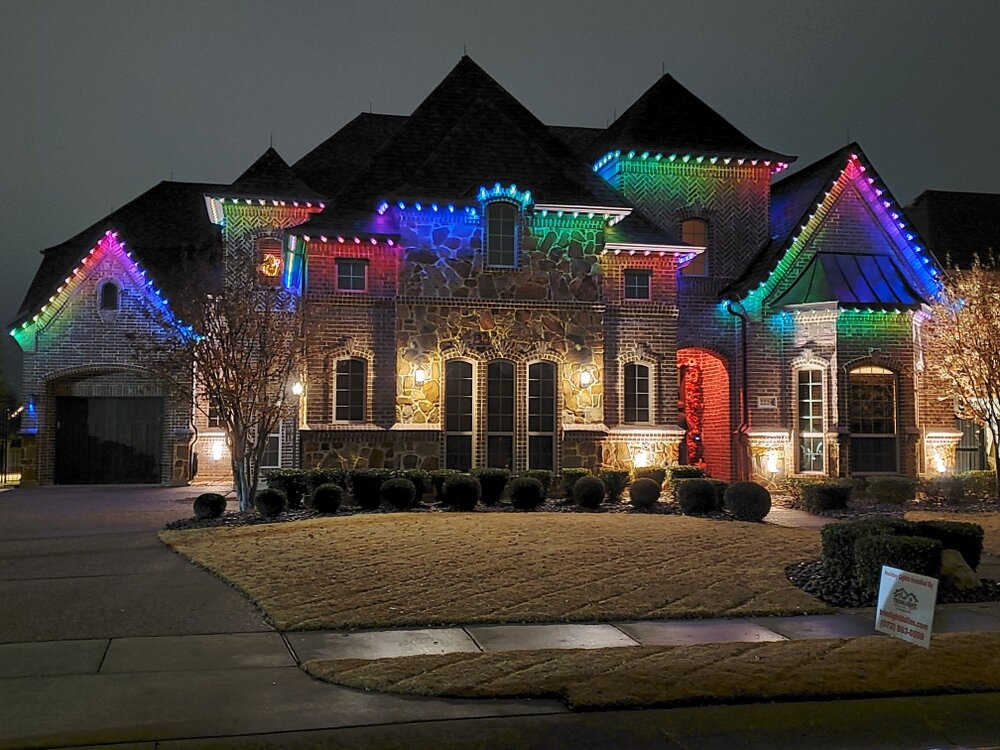 When you come to Trimlight for your outdoor accent lighting in Argyle TX, you can rest easy knowing that:
9

We're BBB accredited and have many outstanding reviews from our previous customers.

9

We're local to the area, and our reputation is important to us — so we go out of our way to make sure our clients are satisfied.

9

Our lighting systems come with a two-year installation warranty and a lifetime manufacturer's warranty on parts, for a trouble-free experience.

9

You may never have to get out your stepladder to mess with lights again. With bulbs that carry a 50,000-hour use rating and an easy-to-use app that controls your lights, you can "set it and forget it" if you want.

9

Your lights will be installed in a way that works with your building's architecture, enhancing its natural beauty.
Whether you're a homeowner who simply wants your outdoor spaces to be more functional and attractive or a business owner who wants to create a sophisticated atmosphere that will attract more customers, our Argyle exterior accent lights can help.
Call Us to Learn More
If you're ready to explore the benefits of Argyle outdoor accent lighting for yourself, contact us at 972-863-0509 today. We look forward to working with you!