Bartonville Outdoor Exterior Accent Lighting
When you want the perfect exterior accent lights in Bartonville TX for your home, restaurant, office building or business, why not turn to the experts? At Trimlight, we've been providing Bartonville outdoor accent lighting to area residents and businesses alike for more than a decade. We pride ourselves on service, quality products, and affordable lighting solutions.
Why Invest in Exterior Accent Lights in Bartonville TX?
Exterior accent lights can perform many different functions. They can improve the security around your property by eliminating dark spots where danger can lurk. They can improve your property's curb appeal from the street. Your Bartonville outdoor accent lighting can even be used to create a pleasant ambiance around your home, your deck, a patio or other area no matter what the season.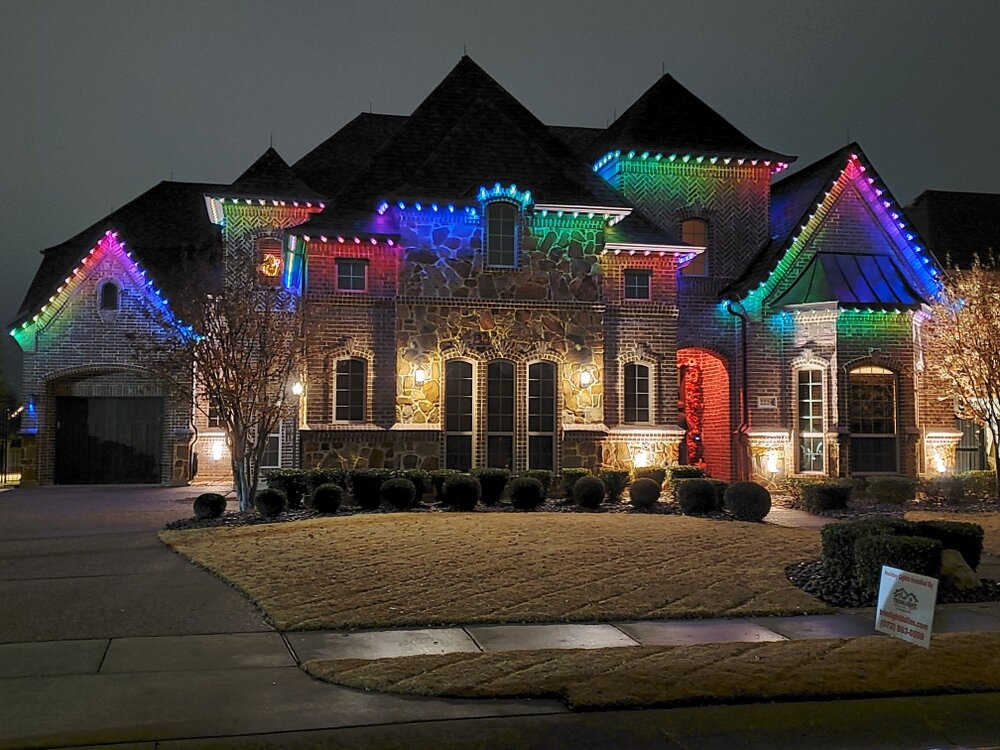 When we provide your Bartonville exterior accent lights, you get:
9

A free on-site consultation from one of our lighting experts to assess your lighting needs

9

A two-year installation warranty and a lifetime manufacturer's warranty on parts

9

A lighting system that's easy to maintain and trouble-free thanks to expert installation that's designed to enhance your building's appearance and withstand the test of time and weather

9

A lighting system that you can customize any way that you want, with an easy-to-use app that can be controlled with a touch of your finger

9

Friendly service from a local company that is proud of its reputation for customer satisfaction and accredited by the BBB
Most people are pleasantly surprised at how affordable outdoor accent lighting in Bartonville TX can be to both install and maintain over time — and the value that they add to your property can't be denied.
Call Us Today to Learn More
If you're ready to explore the benefits of our Bartonville outdoor accent lighting, give us a call at 972-863-0509 to schedule your initial consultation. We're excited to start working with you!