Carrollton LED Security Lighting
You can't put a price on peace of mind, but you do need a Carrollton LED security lighting system that's both affordable and reliable. Here at Trimlight, we've been helping homeowners and businesses alike with their outdoor lighting needs for over a decade, and we're the area's foremost trusted authority on LED outdoor lights in Carrollton TX.
When You Need LED Security Lighting in Carrollton TX, Don't Go Anywhere Else
We're not just experts in Carrollton LED security lighting, we're the best in the business when it comes to outdoor lighting — period. Whether your budget is big or small, we can provide downlighting, accent lighting and more that will enhance your property's beauty and safety.
Once you reach out to us, we'll send an experienced technician out to do a free, on-site estimate. There's no obligation or pressure; we simply want to make sure that you get the lighting that will provide the right level of security and illumination for your needs.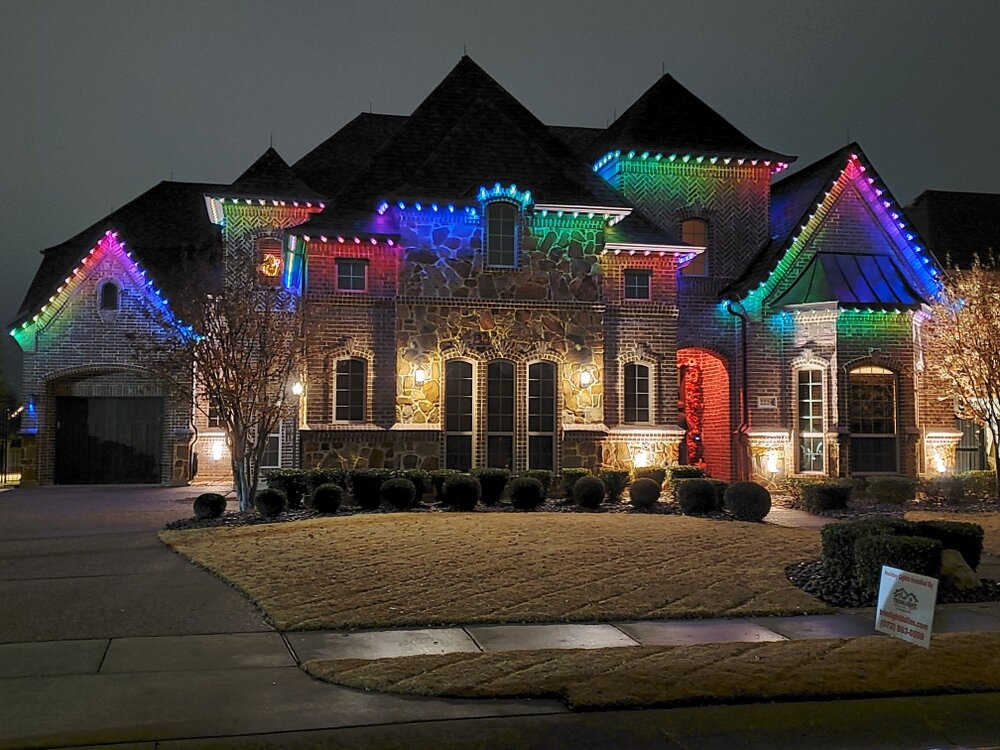 When Trimlight provides your LED outdoor lights in Carrollton TX:
9

Your lights come with a two-year installation warranty and a lifetime manufacturer's warranty on parts, so you're assured of a trouble-free experience.

9

You can rely on the fact that we're a local business with a great reputation that can be verified both through our many happy customer reviews and our BBB rating.

9

Your Carrollton LED outdoor lights will be installed in a way that enhances your property's appearance and is never unsightly.

9

Our crews are professional, timely and efficient. We value your time, and we show it.
For beautiful, affordable outdoor lighting, you won't go wrong if you trust Trimlight.
Call Us Today for Your Outdoor Lighting Needs
Don't leave your property sitting in the dark. Contact us at 972-863-0509 to learn more about our Carrollton LED security lighting and other services. We look forward to working with you!