Carrollton Outdoor Exterior Accent Lighting
When it comes to Carrollton outdoor accent lighting, you need a lighting system that complements what already makes your home so beautiful and alluring. The right lighting can make your house appear more festive over the holidays, more inviting all year around and more well-cared for when you want your curb appeal to stay high.
At Trimlight, we know exterior accent lights in Carrollton TX like no one else. We can set up lights with colors and patterns, security lights, functional outdoor lighting, beautiful accent lights and much more. We know that everyone's needs and desires are a bit different, so we take a very hands-on approach to every job and we work closely with you. You can trust us to do a job you'll love — and that we'll be proud of.
Partnering with Us for Outdoor Accent Lighting in Carrollton TX
You know that you're looking for the best in Carrollton outdoor accent lighting, but you're also looking for a top-notch company to do the consultation and installation.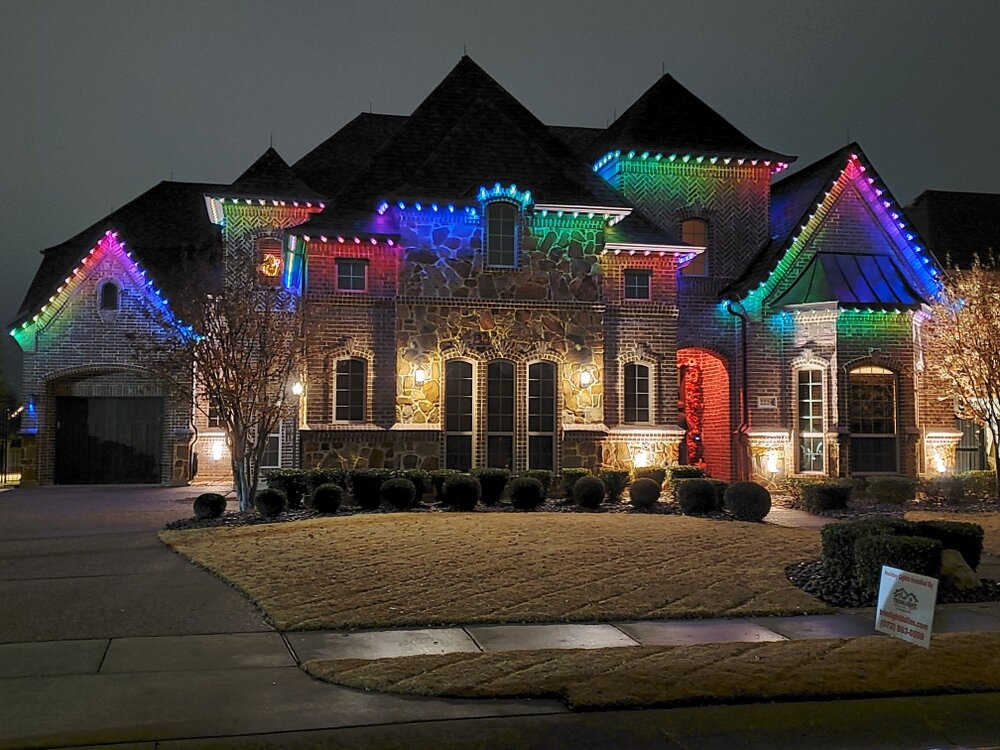 Here are just a few reasons why you should call Trimlight today:
9

The parts and materials come with a lifetime manufacturer warranty, and we offer an additional installation warranty for two years on exterior accent lights in Carrollton TX.

9

If you're just interested in learning more with no risk or obligation, we provide completely free on-site estimates.

9

We have decades of combined experience at our company, and Trimlight itself has been around for 10 years.

9

We're accredited by the BBB, where we have multiple five-star reviews and a prestigious A rating.
With experience, exceptional products and a proven track record, it's clear that there is nowhere else you need to call for premium Carrollton exterior accent lights.
How to Contact Us
To get a quote or learn more about Carrollton outdoor accent lighting, please give us a call today at 972-863-0509.