Cedar Hill Outdoor Exterior Accent Lighting
If you aren't familiar with Cedar Hill outdoor accent lighting, you may not be aware of the subtle yet stunning effect it creates for your home or business. At Trimlight, we specialize in permanent LED holiday lighting, accent lighting, downlighting and security lighting. With our exterior accent lights in Cedar Hill TX, you can vibrantly accentuate the distinctiveness of your dwelling or business establishment.
This is why we are the experts in outdoor accent lighting in Cedar Hill TX selected by more homeowners, residential and commercial builders, architects, contractors and owners of public places like banks and restaurants than any other supplier of Cedar Hill exterior accent lights. People choose Trimlight's exterior accent lights for security and safety reasons as well.
By installing these low-voltage, long-lasting lights, you can illuminate dark areas of your property such as walkways, stairs, driveways, rooftops and entrances. No more stumbling in the shadows or fretting about hard-to-see intruders. Exterior accent lights in Cedar Hill TX are a lifetime investment that requires little or no maintenance or attention on your part.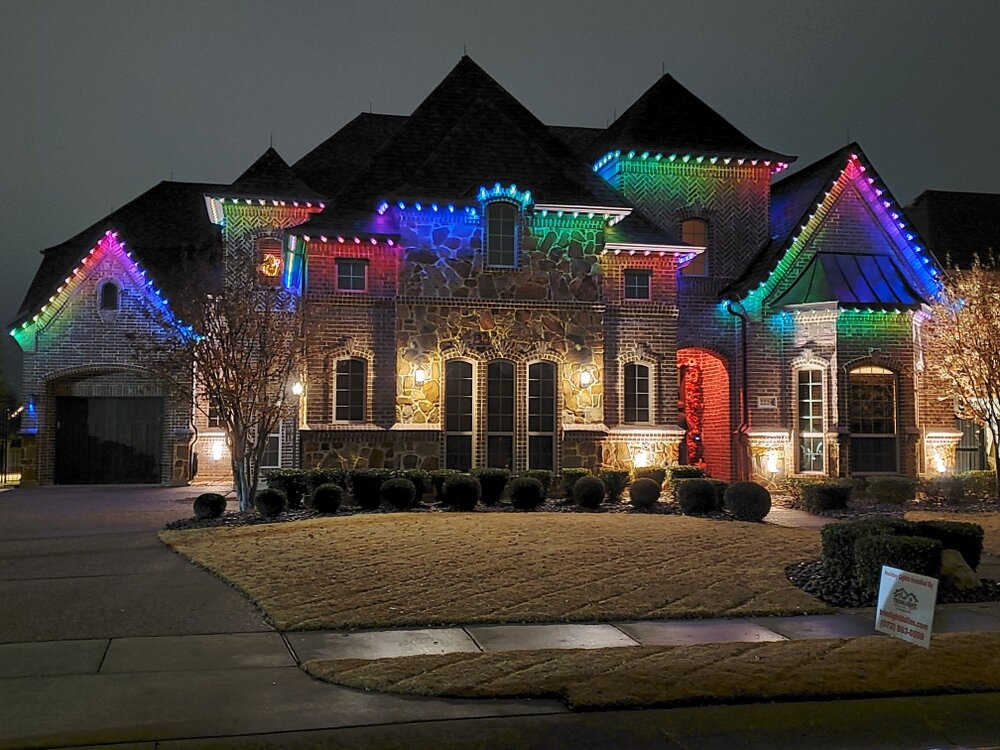 Why to Get Trimlight's Cedar Hill Outdoor Accent Lighting:
9

Our company has served the community for 10 years. We are experienced and established.

9

The installers we employ are trained and knowledgeable.

9

Unleash your imagination and create amazing effects with 16 million color choices and up to seven colors at a time! Innovate further by adding animation.

9

The wiring is hidden and our Cedar Hill exterior accent lights are inconspicuous enough to remain up all year.

9

The harshest weather won't disturb your exterior accent lights. They are designed to function despite wind, rain or other inclement conditions.

9

You receive a free onsite estimate and a manufacturer's lifetime parts warranty plus a two-year installation warranty.
Talk to Us Soon About Cedar Hill Outdoor Accent Lighting
Give Trimlight a call at 972-863-0509 and find out about the difference our exterior accent lighting can make for your property!