Coppell LED Security Lighting
Keeping your home secure is probably a top priority for you. One hazard that some homeowners don't think about is the dark areas around the exterior of the home. Trimlight can install Coppell LED security lighting at your home to help reduce those dark areas. This can discourage illegal activities like theft and vandalism on your property, and LED outdoor lights in Coppell TX can make it easier to see what's going on in video surveillance footage.
Why Work with Trimlight for Coppell LED Security Lighting?
Let seasoned professionals install your LED outdoor lights in Coppell TX. Our team gets the job done quickly. We offer a variety of dazzling options to illuminate your outdoor areas. And you'll never need to risk your safety climbing ladders and hanging lights again.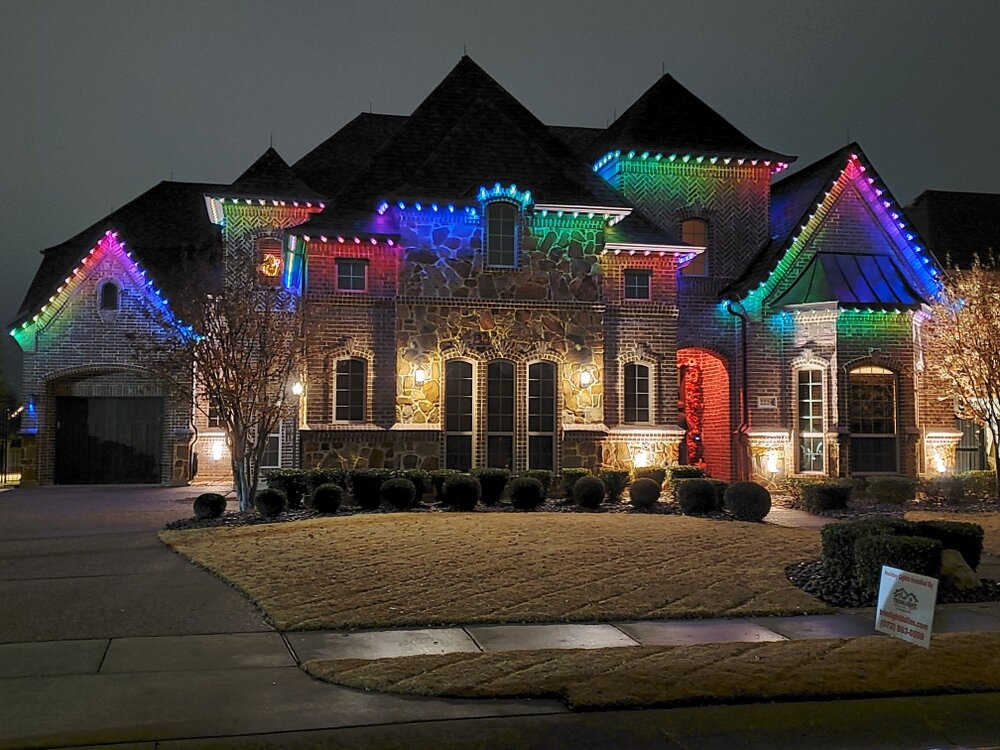 Trimlight offers clients a host of benefits when we install Coppell LED outdoor lights. These include:
9

An app that makes it easy to change lighting designs and schemes to fit seasonal or personal needs

9

More than a decade of experience giving our customers the best service in the area

9

A 2-year installation warranty and lifetime parts warranty on all the lights we install
When you talk to us, you can let us know your vision and goals for your home's outdoor lighting. Our vast array of products enables us to set up a custom system that meets your needs. You just have to let us know when you're ready to boost your home's security and curb appeal.
Contact Us About LED Security Lighting in Coppell TX
Trimlight is the premier option for Coppell LED security lighting. We're honored to provide you with a no-obligation estimate to add these lights to your home. Give us a call at 972-863-0509 so we can discuss your project and tell you how we can meet your needs!