Coppell Outdoor Exterior Accent Lighting
Trimlight offers you the ultimate in convenience and stylishness when you invest in our Coppell outdoor accent lighting. Our LED outdoor lights are virtually invisible during the day, but after dark, they function beautifully as an enhancement to the architecture of your home or business and to increase the safety and security of your family and visitors.
Trimlight's exterior accent lights in Coppell TX have a scheduler built in and are Apple and Android device-controlled. The bulbs in our outdoor accent lighting in Coppell TX are rated for 50,000 hours, so you don't have to be worried about them burning out soon! Trimlight is proud of its reputation that has been acquired after serving the community for 10 years. Our owner lives locally and we have received great reviews from customers who bought our Coppell exterior accent lights. We think you will be delighted with the appearance of your home or business after we install our LED outdoor accent lights.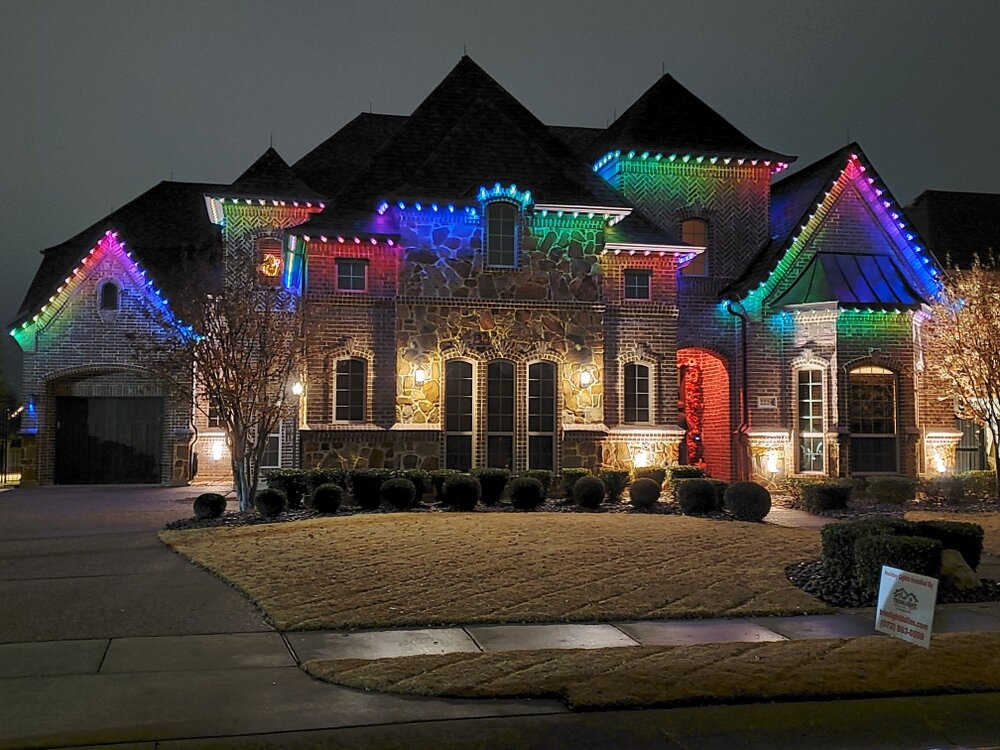 Reasons to Purchase Coppell Outdoor Accent Lighting from Trimlight:
9

We are approved by the Better Business Bureau.

9

Our exterior accent lights in Coppell TX are weather-resistant. Even powerful winds will not dislodge them or interfere with their performance.

9

All of our installers are trained and experienced.

9

Trimlight is the first choice of homeowners, builders, contractors and owners of establishments like bars, restaurants, retail locations and banks for dependable, attractive outdoor accent lighting.

9

We offer permanent LED holiday lighting, accent lighting, downlighting and security lighting.

9

Our company gives you the peace of mind that you want because you get a manufacturer's lifetime parts warrantyplus a two-year installation warranty.

9

Trimlight provides free onsite estimates.

9

Be as creative as you wish. Build and customize your own scenes and even add animation!
Get in Touch with Trimlight Today for Coppell Outdoor Accent Lighting
Call us now at 972-863-0509 and let us tell you about Trimlight's LED outdoor accent lighting!