Corral City Outdoor Exterior Accent Lighting
Beautiful Corral City outdoor accent lighting showcases your home, increases your property value and provides welcome security for your family. Trimlight has made quality outdoor lighting to give homes a high-end look that has tremendous curb appeal. However, this appeal does not extend to would-be trespassers who don't view well-lit homes as potential targets.
It's Time for Exterior Accent Lights in Corral City TX
We've heard so much positive feedback from our customers about our versatile LED lighting and the effect it had on their homes and businesses. Our customers use our outdoor accent lighting in Corral City TX to beautifully enhance their rooflines, patios, gazebos and pool areas.
It's always a good time to complete your inexpensive installation of our weatherproof accent lights. Trimlight has been around for 10 years, and during that time, we've perfected the entire installation process. The subtle (yet sturdy) tracks that hold the LEDs blend in with your exterior paint colors. Furthermore, our durable Corral City outdoor accent lighting survives strong winds and storms over the years.
Wait, There's More?
We saved the best for last! Not only does Trimlight install your elegant, white accent lighting to improve your home's value… these very same lights are programmable in 16,000,000 colors! Your home will be the talk of the neighborhood with 180 preset dazzling light displays that are also animated if you want even more pizzazz.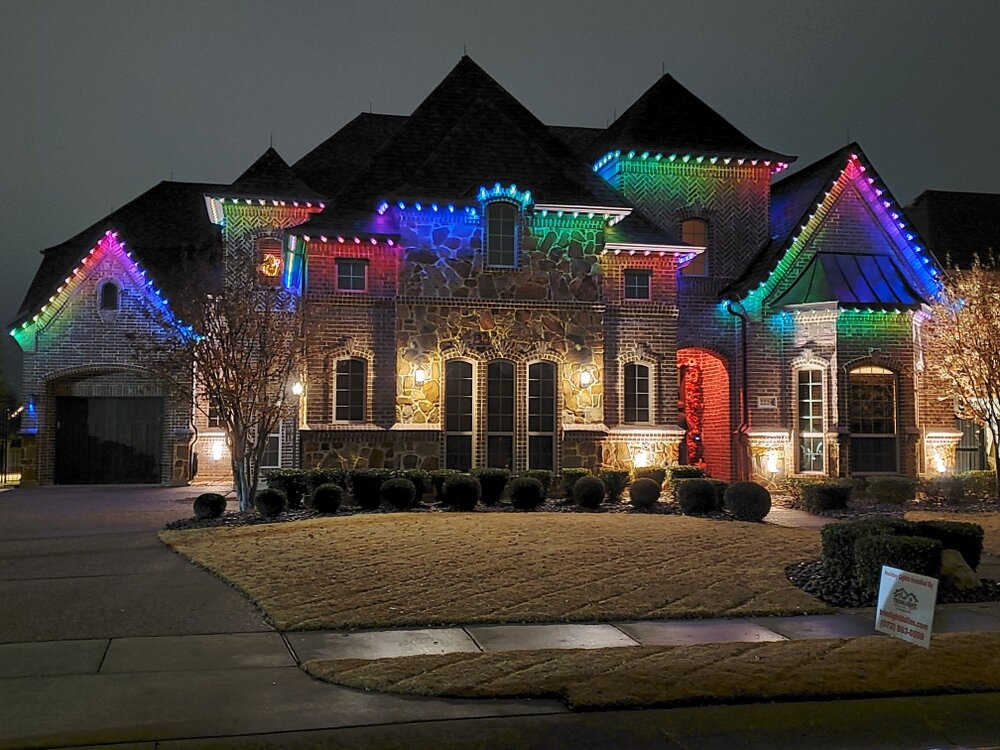 Here are some more fun facts about our exterior accent lights in Corral City TX:
9

Highly energy efficient.

9

2-year installation warranty.

9

Hardly noticeable during the day.

9

Built to last for decades.

9

Customize your own scenes for all festive events.

9

Calendar scheduler built in… look like you're always at home!
Contact Trimlight for Corral City Exterior Accent Lights
Call us at 972-863-0509 to put your beautiful home in its best light… literally! We look forward to installing your Corral City outdoor accent lighting.