Dallas LED Security Lighting
Are you a homeowner or business owner with a bar or restaurant in need of Dallas LED security lighting? Trimlight offers high quality and extremely durable security lighting that will protect your property with far lower electricity costs than traditional lighting.
Dual Purpose LED Outdoor Lights in Dallas TX
We all know that outdoor security lighting will keep trespassers and thieves away. But what if you could also use this same lighting for festive events and holidays? The short answer is: You can!
Beautiful lighting from Trimlight is highly programmable with 180 preset programs featuring millions of colors and different animations useful for Halloween and other fun holidays. After the holiday is over, switch back to tasteful (but effective!) security lighting to discourage would-be trespassers who will choose much easier targets that are poorly lit.
Quality, Durability in Your Dallas LED Security Lighting
Never climb a ladder or scale a slippery roof again. Why put yourself in unnecessary danger when our expert team can do all the work for you and accommodate any budget. We'll even come out and perform a free estimate.
Please remember that Trimlight LED lighting blends right into your roofline and is used by residential and commercial properties alike. We have industry-leading warranties on our Dallas LED outdoor lights. The bulbs easily withstand all kinds of inclement weather including very high winds.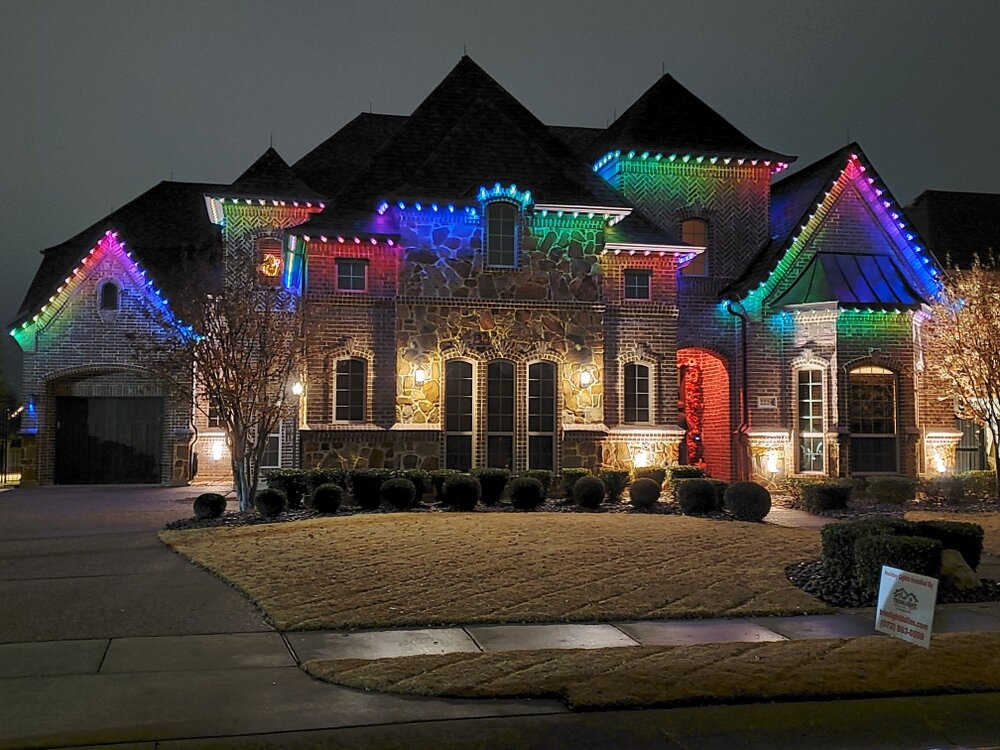 Here are some other great advantages of our LED security lighting in Dallas TX:
9

Extremely energy efficient.

9

Customize patterns for any event.

9

High quality diodes (50,000 hours!).

9

Accent architectural beauty of your roofline.

9

Tons of programmable colors and animations.

9

Built in calendar and timer functions with easy-to-use App!

9

Barely noticeable during the day due to our blended track design.

9

Dramatically increase the security of your property and its occupants.
Our customers rave about the versatility of our quality (and tasteful) LED lighting!
Contact Trimlight Today
We're happy to answer your questions regarding our Dallas LED security lighting! Please give us a call us at 972-863-0509.