Dallas Outdoor Exterior Accent Lighting
Would you like to see an instant improvement to the outer appearance of your home at business? At Trimlight, we excel in Dallas outdoor accent lighting that meets the needs of our customers both big and small. For over a decade, we've been showing people in the area just how elegant and affordable exterior accent lights in Dallas TX can be.
Why Come to Us for Your Dallas Outdoor Accent Lighting Needs?
We work hard to ensure our customers' total satisfaction with their exterior accent lights in Dallas TX — and that has earned us many outstanding reviews from satisfied clients. As a local company, our reputation is important to us, so we always go the extra mile to make sure that you get what you expect from your Dallas exterior accent lights.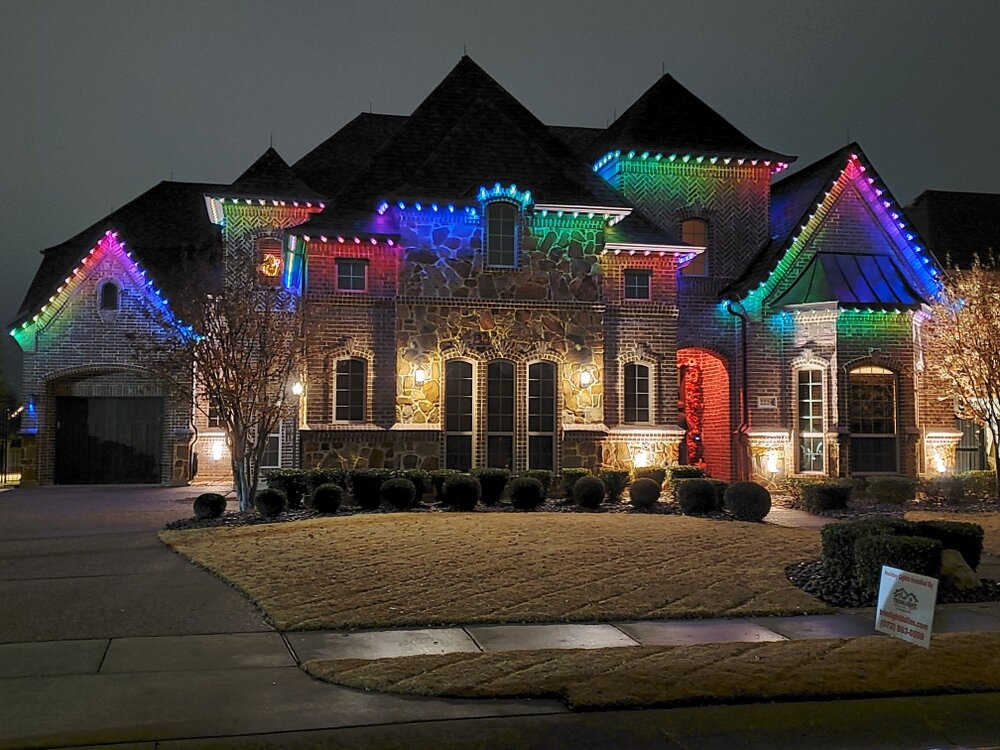 9

We understand that aesthetics are important. Our lights are designed to blend in with your existing architecture when not in use.

9

Our lights come with a lifetime manufacturer's warranty on parts and our two-year warranty on installation.

9

Your outdoor accent lighting in Dallas TX is meant to be enjoyed throughout the year. You never have to hang lights again, and you still get all of the beautiful, festive ambiance you want throughout the year.

9

Our lights have long-lasting bulbs, an easy-to-use app for control, are programmable with customized display patterns and multiple colors and can even be set on a timer.

9

We have competitive pricing that makes it easy to have beautiful lighting without breaking your budget.
Good lighting makes any building more attractive. It's also safer at night. Accent lighting is exactly what you need to set a mood for your next event.
Call Us Today
If you're ready to learn more about our Dallas outdoor accent lighting, call us today at 972-863-0509 to schedule a free, onsite estimate from one of our experienced technicians.