Denton Exterior LED Lighting
Maybe you have walked or driven past a residence or business which features attractive Denton exterior LED lighting and said to yourself, "I would love to have exterior LED lighting like that!" Trimlight can make it possible for anyone interested in accentuating the beauty and safety of their home or business to do it with an LED lighting installation in Denton TX.
Our prices are competitive and we give you excellent value for your money. Our exterior LED lighting in Denton TX features bulbs rated for 50,000 hours that are much less expensive to use than traditional electrical light bulbs. We take the fuss and bother out of exterior lighting as well because our Denton LED lighting installation can be done once and left up all year. In fact, Trimlight's LED exterior lights are conveniently inconspicuous during the day.
We are a company you can trust. Trimlight has been in business for 10 successful years and we have scores of satisfied customers. Our LED lighting installation in Denton TX is the premier choice of homeowners, architects, builders, contractors and all those who want durable exterior LED lighting at a reasonable price.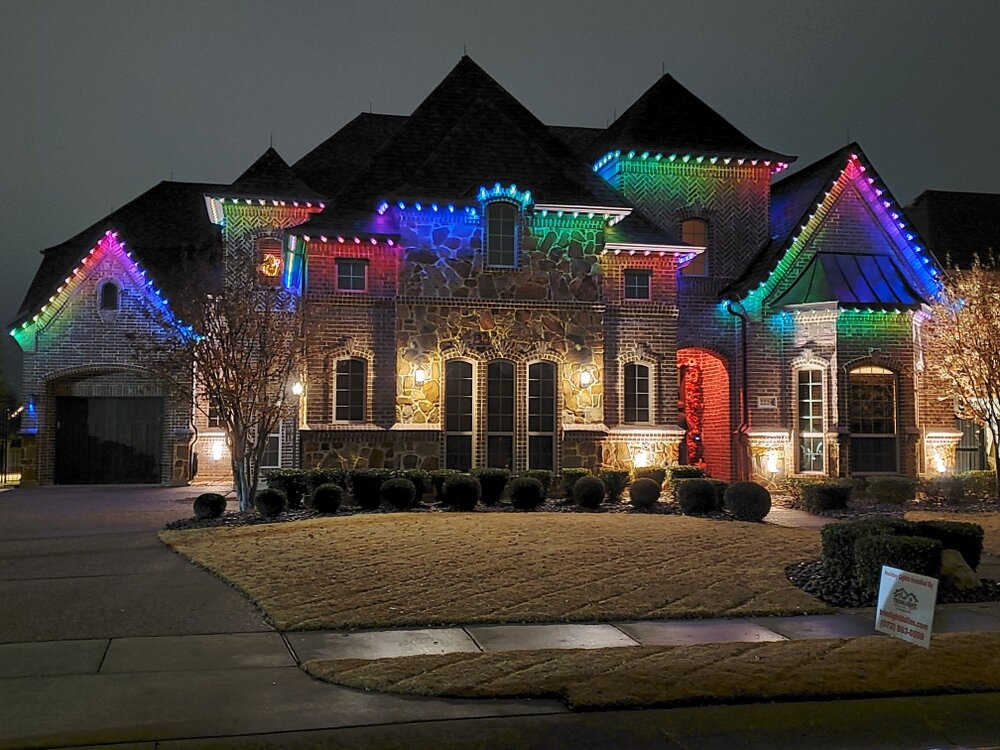 Why You Should Choose Denton Exterior LED Lighting From Trimlight:
9

We give you the peace of mind that comes with having a manufacturer's lifetime parts warranty plus a two-year installation warranty.

9

Trimlight provides free onsite estimates.

9

Get creative with your exterior LED lighting! We make it simple because Trimlight lets you craft and customize your own scenes with animation if you wish.

9

Our LED exterior lighting installers are trained and experienced.

9

Trimlight's bulbs can withstand the worst weather without getting damaged.

9

We can meet all your residential and commercial permanent LED holiday lighting, accent lighting, downlighting and security lighting needs.
Don't Wait to Contact Trimlight for Denton Exterior LED Lighting
Call us at 972-863-0509 today and learn about all the benefits of exterior LED lighting from Trimlight!