Denton LED Outdoor Downlights
There are many reasons to have Trimlight install Denton LED downlights at your home or business. In fact, our outdoor downlights in Denton TX are the first choice of homeowners, residential and commercial builders, residential contractors, owners of bars, restaurants, retail locations and banks. We offer a wide array of affordable, attractive options including Denton downlighting.
You can choose from permanent LED holiday lighting, accent lighting, downlighting and security lighting. Trimlight's LED downlights in Denton TX are competitively priced. You will never have to go through the trouble of hanging lights again and you can avoid the electrical expense of traditional lighting. Whether you are considering outdoor lighting for beauty, security or both, we hope you will make Trimlight your premier choice.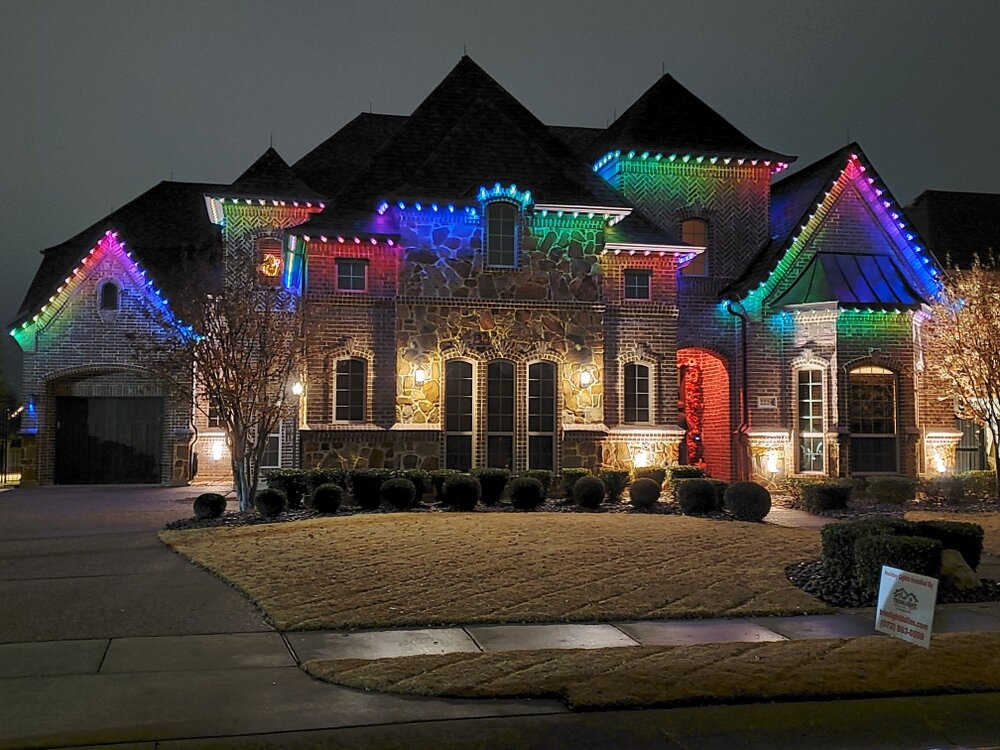 Why You Should Consider Installing Denton LED Downlights From Trimlight:
9

Our company has been in business for 10 years. We take pride in our exceptional professionalism and reputation.

9

We are approved by the Better Business Bureau.

9

Trimlight has a proven track record, the company's owner lives locally and we have earned outstanding reviews from our customers.

9

Our Denton outdoor downlights are permanent and can be used year-round for many purposes, such as beautifying your home or business as well as for enhanced safety and security.

9

Trimlight's downlighting in Denton TX is hardly noticeable during the day and blends in perfectly with the architecture of your home or business.

9

We can add animation to your outdoor downlights in Denton TX.

9

You get 16,000,000 color choices with up to seven different colors at a time.

9

We provide 50,000-hour rated bulbs.

9

Our LED lighting is inexpensive.

9

Trimlight's app is simple to use and our lighting is Apple and Android device-controlled.

9

Our lighting is installed by trained, experienced installation teams.
How to Contact Us for Denton LED Downlights
Call us today at 972-863-0509 so we can give you a free onsite estimate and tell you more about Trimlight!