Denton LED Security Lighting
If you're in the market for superior Denton LED security lighting that also accentuates the appearance of your home or business, you can rely on Trimlight. Our locally owned business has been installing LED outdoor lights in Denton TX for a decade. We're the lighting specialists chosen by homeowners, contractors, builders and a multitude of businesses, including restaurants, bars and retailers.
Why Choose Trimlight for Your LED Security Lighting in Denton TX?
Every customer's lighting system is unique to their property. We help you select the areas where your Denton LED outdoor lights are needed, such as around doors, windows, walkways, steps, driveways, lawns and patio and other outdoor entertainment areas. We can even install ridge lighting on your roof.
Our downlighting is installed so that you won't have wires, fixtures or bulbs marring the look of your property. Our Denton LED security lighting is hardly visible when the lights aren't on.
With our LED outdoor lights in Denton TX, you never have to worry about putting up holiday lighting again.
You get 180 preset programs that can provide up to seven colors at once. Change the color scheme and animations any time you want with our app, which can be operated from any Android or Apple device. You can set and change your lights to go on and off whenever you like, from wherever you are.
Durability Backed by Best in Class Warranties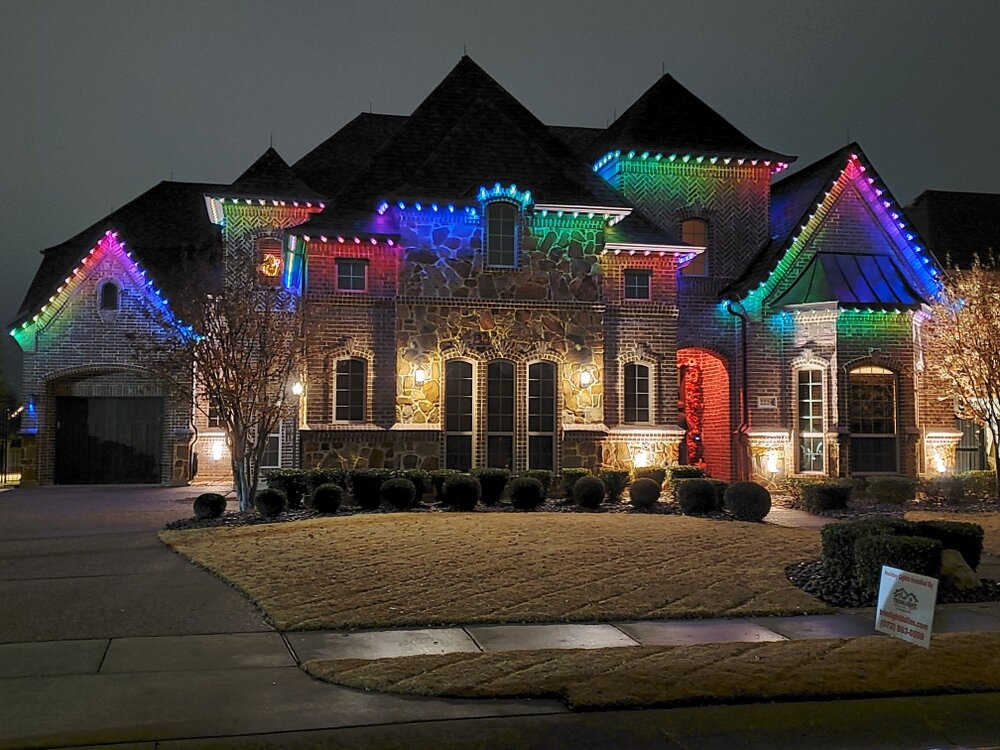 When you trust your Denton LED security lighting to Trimlight, you get:
9

Weather-proof lighting that can withstand our tough Texas weather

9

Lighting built to last for 50,000 hours without diode replacement

9

Manufacturer's lifetime warranty on parts

9

2-year warranty on installation

9

Energy-efficient lighting that's less expensive to maintain than traditional lighting

9

And much more.
Call Us Today
Schedule a free onsite estimate, with no obligation. Call us at 972-863-0509. We hope to make you another satisfied Trimlight customer!