Denton Outdoor Exterior Accent Lighting
Having quality outdoor accent lighting in Denton TX at your home or business serves many purposes. It can help to deter illegal activities and it can keep people who visit the location a bit safer. Trimlight is the premier Denton outdoor accent lighting installer and we're honored to show you why.
Why Is Trimlight the Best Denton exterior accent lights Installer?
We strive to treat every customer like family, and that means making sure they're completely happy with every installation job we take on. For more than a decade, we've worked to build our reputation in the area. We offer free estimates so you know the projected cost of the project before we start.
The LED bulbs in our Denton outdoor accent lighting are rated for 50,000 hours, so they aren't going to burn out quickly. We offer an installation warranty of two years on all projects we work on. The manufacturer's warranty for parts is also provided to our clients.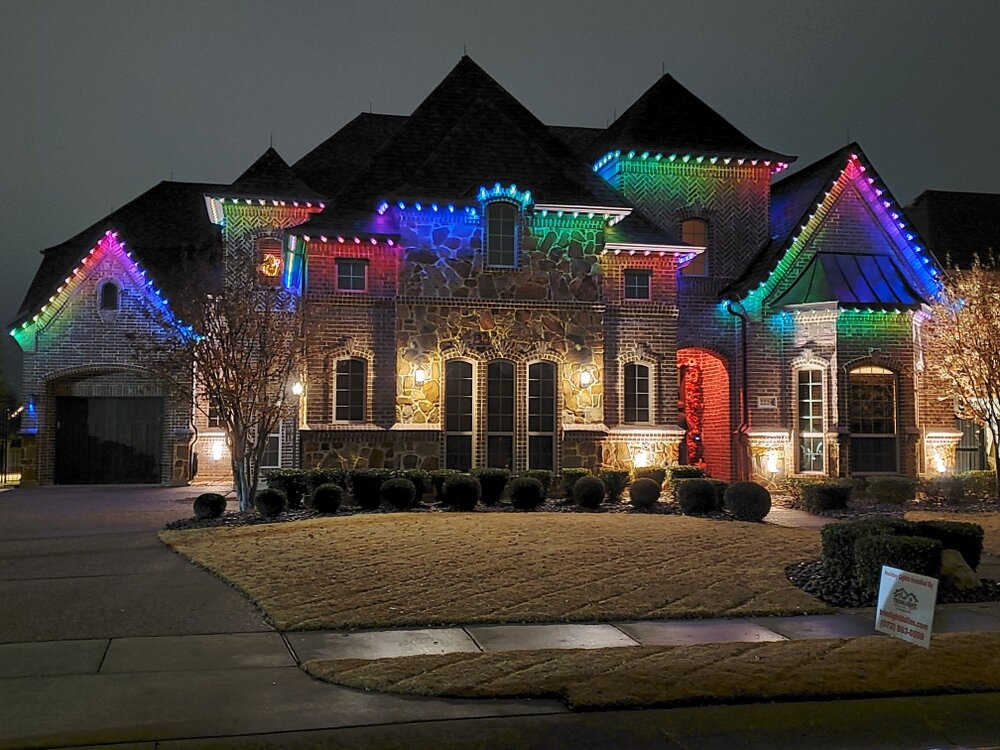 When you have Trimlight install exterior accent lights in Denton TX, you can count on many benefits:
9

The lights are permanent and come with inconspicuous cords so they're not visible in daylight.

9

Our technicians are trained to ensure the installation is done properly and they are expected to treat client with respect throughout the job.

9

The lights we install are customizable, so you can set displays and change them as desired through our Android or Apple app.

9

We're a locally-owned company that strives to keep our impeccable reputation firmly in place.
Call Us to Learn More About Our Installation of Exterior Accent Lights in Denton TX
Trimlight is ready to show you why we stand out above other companies that offer Denton outdoor accent lighting. Give us a call at 972-863-0509 to discuss your needs with us so we can work out a plan of how we can meet those needs.