Fort Worth LED Security Lighting
At Trimlight, we make lighting that protects your valuable home… but it also tastefully accents its architectural features! Use our Fort Worth LED security lighting for your roofline, patio, gazebo, yard and more. Furthermore, many of our customers are businesses with bars or restaurants. They use our high-quality LED lighting to protect their employees who may frequently access the back doors of the establishment.
Refined LED Outdoor Lights in Fort Worth TX
You have the ability to use our LED security lighting in Fort Worth TX in subtle ways… or to really wow everyone in the neighborhood with a festive display of colorful lights! That's because our high quality diodes are highly programmable. Use our simple App (available for iPhone or Android) to dazzle onlookers with a colorful display of animated patterns for various events and holidays.
Our Fort Worth LED security lighting is incredibly versatile and our team will install the lights for you.
You'll never have to scale your roof again! Our patented track design blends beautifully and tastefully with any exterior paint color. Furthermore, our quality diodes typically last 50,000 hours and are constructed to survive heavy storms and inclement weather.
Security and Fun
Our customers have provided positive feedback about Trimlight in making their home or business a safer place.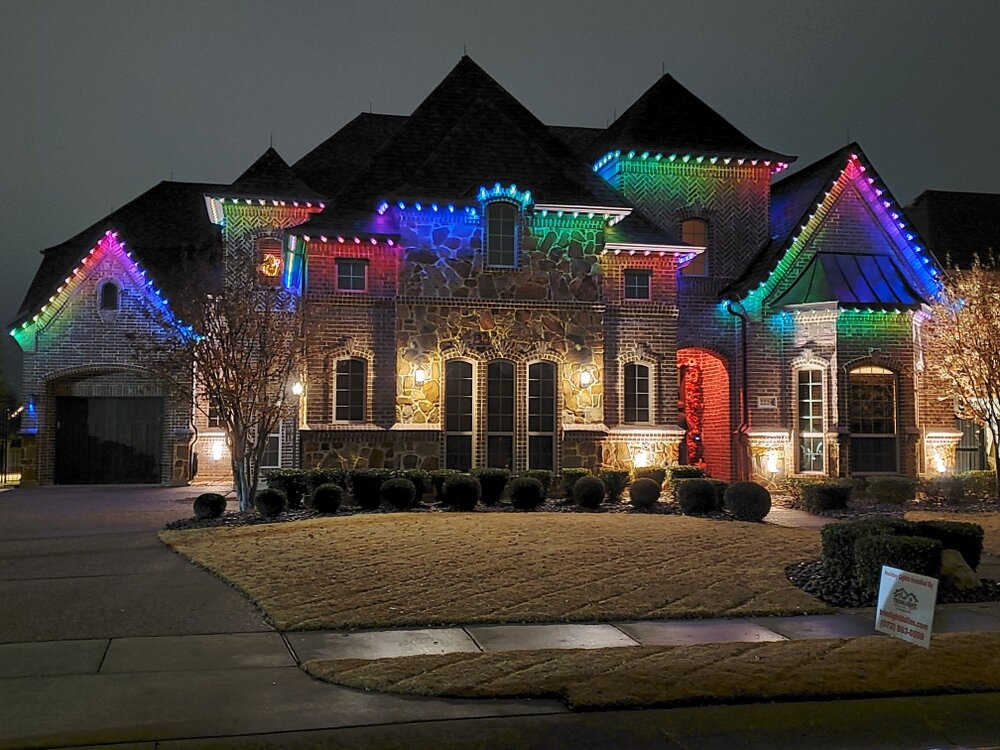 They enjoy the following three major benefits of our Fort Worth LED outdoor lights:
9

The programmable colors and animation are fun.

9

The lights create a safe environment for their home or business.

9

The lights add property value with settings that are subtle and elegant.
We're happy to come out to your property and provide a free estimate on the inexpensive installation of your new LED outdoor lights in Fort Worth TX.
Contact Trimlight Today
If you're ready for Fort Worth LED security lighting for your home or business, let's get started! Just give us a call us at 972-863-0509 and we'll answer your questions in detail.