Fort Worth Outdoor Exterior Accent Lighting
You love the ambiance that comes from outdoor lighting around your home or business, but you don't enjoy the upkeep that comes with them. Why not switch to something better? At Trimlight, we are the experts in Fort Worth outdoor accent lighting. We've been introducing homeowners and businesses alike to the beauty, convenience and affordability of year-round exterior accent lights in Fort Worth TX for years.
What Makes Our Fort Worth Outdoor Accent Lighting So Special?
We have over a decade of experience, and we're local to the area. That means we value our reputation for service and quality — as the many outstanding reviews from our previous clients can attest. We work hard to make sure that you get everything you need and want from your outdoor accent lighting in Fort Worth TX.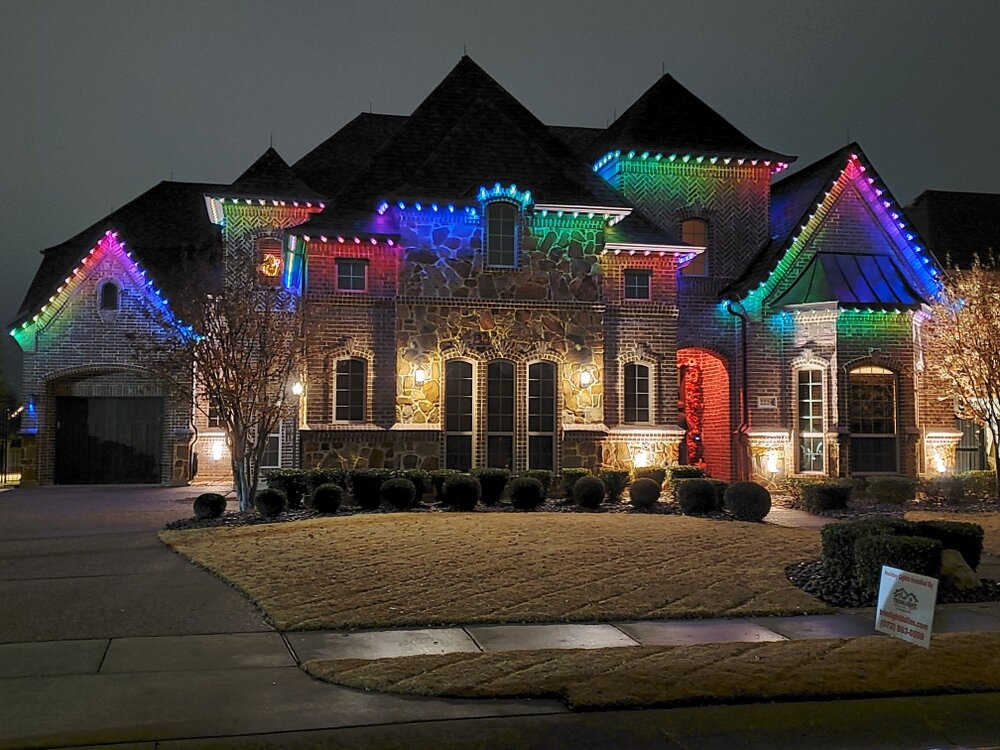 When you come to Trimlight, you get:
9

A free, onsite inspection and estimate from one of our valued technicians so that you can ask any questions you have and learn more about our services without obligation.

9

Lights that won't detract from your home's architectural elements and aesthetic appeal.

9

Our Fort Worth exterior accent lights are designed to increase your property's curb appeal and appearance.

9

Virtually maintenance-free lighting, with bulbs designed to last 50,000 hours and a programmable app that allows you to control the timing, strength, color and pattern of the lights.

9

A lifetime warranty on all your parts from the manufacturer and a two-year warranty on our installation service, so you never have to worry about problems.
We also offer the maximum in affordability and convenience with plans to fit every budget, big or small. There may be other places to get exterior accent lights in Fort Worth TX, but there's no better place to go than here.
Don't Wait Any Longer: Give Us a Call
Let us show you what kind of Fort Worth outdoor accent lighting is available and what it can do for you. Please reach out to us at 972-863-0509 to schedule an appointment. We look forward to hearing from you.