Frisco Exterior LED Lighting
Are you looking for Frisco exterior LED lighting that's affordable, reliable and beautiful? Come to Trimlight. We've been helping homeowners and businesses alike with LED lighting installation in Frisco TX for more than a decade. As a locally-owned business, we're proud of our reputation for service and quality products, and we work hard to meet the lighting needs of every customer.
Why Invest in Frisco Exterior LED Lighting From Trimlight?
Most people don't realize the benefits that LED lighting installation in Frisco TX can bring to their home or business. At Trimlight, we specialize in lighting that is designed to complement your building's existing aesthetics. Our lights can be installed around your landscaping, at your roofline, around your patio or pool, by walkways, along stairs and around windows.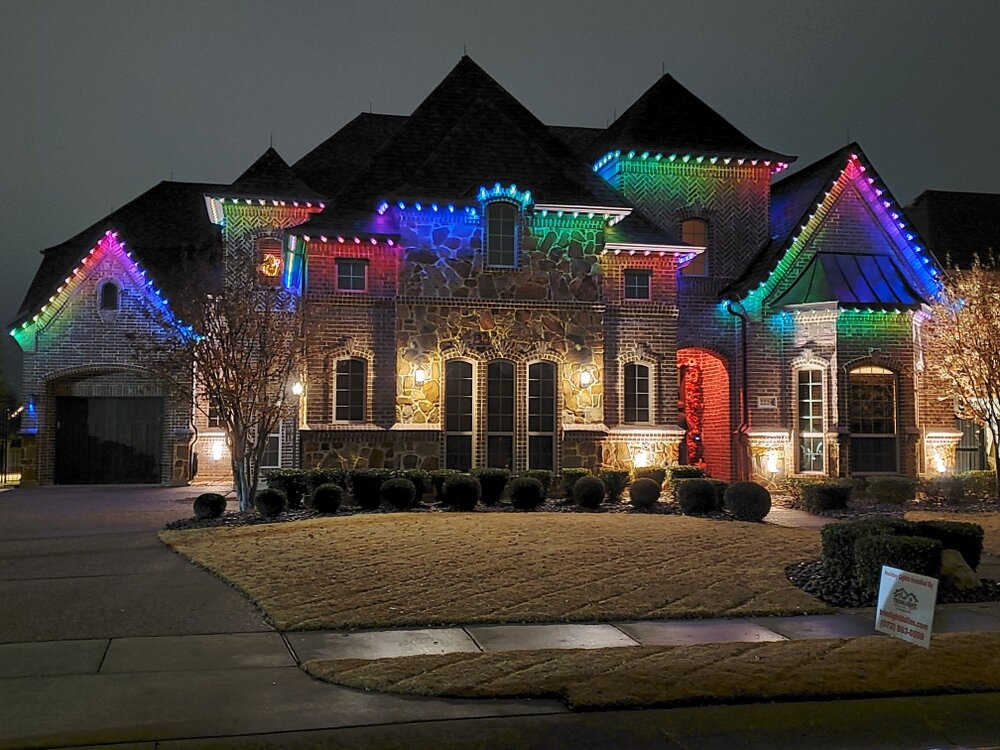 When you add exterior LED lighting in Frisco TX to your home or business, you automatically:
9

Increase the visibility around your property at night, which can deter theft and other problems

9

Increase the usefulness of your outdoor spaces, whether that involves patio seating at your restaurant or the deck you use for family gatherings

9

Improve the ambiance projected by your business or your home's curb appeal through the use of specialized displays, timed programming and more
Our Frisco LED lighting installation process starts with a free, no-obligation consultation from one of our expert technicians at your property. All of the equipment we use for your lights comes with a lifetime manufacturer's warranty and our installation is warrantied for two years.
Since the bulbs in our lights are rated for 50,000 hours of use without replacement and your lights can be controlled at the touch of an app, you get worry-free installation and maintenance-free use for years to come. You can put your ladder away and forget about all the labor and time that normally goes into hanging and fixing outdoor lights.
Call Us Today to Learn More
If you're curious about the benefits that come with our Frisco exterior LED lighting systems, reach out to us today at 972-863-0509 to learn more. We go out of our way to make the entire process affordable and easy.