Frisco LED Outdoor Downlights
Your outdoor lighting is an integral part of the aesthetics of your home or business. Why not have Frisco LED downlights that reflect your style and personality all year long — without the maintenance hassles? At Trimlight, we specialize in outdoor downlights in Frisco TX that can add the right ambiance and flair to any occasion throughout the year.
Why Choose Trimlight for Your Frisco LED Downlights?
Led downlights in Frisco TX are both beautiful and affordable, and their ease-of-use surprises. Gone are the days of dragging out a ladder and spending hours hanging new lights every time you want to change your light display or replace a few bulbs.
The bulbs used in our Frisco outdoor downlights typically last for years without needing replacements and they feature programmable options that give you complete control over the colors and patterns.
Because of the way they are designed, our downlights in Frisco TX are also virtually invisible when they're not in use.
They can be tucked neatly in line with your soffits, gutters or eaves so that you preserve the architectural appeal of your roofline. Their unique design helps keep them in place, too, in all kinds of weather.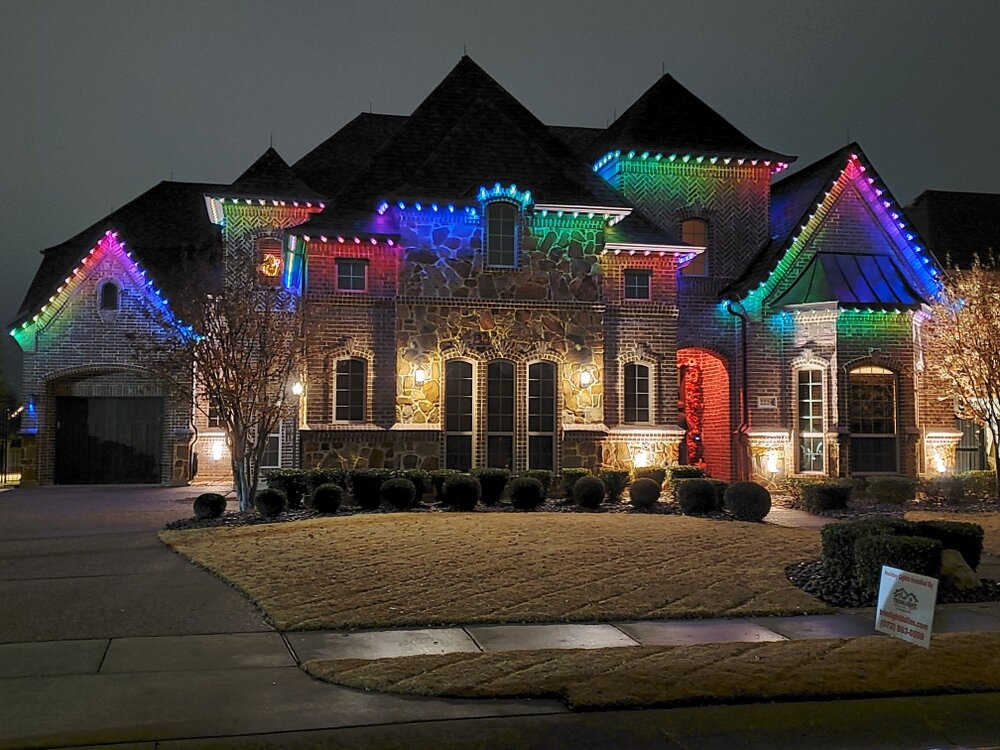 Plus, when you choose Trimlight to deliver your Frisco downlighting, you get the following benefits:
9

A lifetime manufacturer's parts warranty

9

Our industry-leading 2-year installation warranty

9

Unique programmability features that allow you to customize your patterns or choose from among 180 preset patterns

9

The ability to set your display on a calendar and timer and forget them when needed

9

A commitment to quality and service that has earned us our customers' rave reviews
Let your outdoor downlights in Frisco TX reflect your spirit and zest for life. They're perfect for the holidays, festivals, family events outdoors, parties and special attractions.
Call Us Today to Learn More
Our Frisco LED downlights are an easy, affordable way to add interest and value to your home or business. Give us a call at 972-863-0509 to learn more.