Frisco LED Security Lighting
If you want the peace of mind that comes with knowing your home is safe and secure, it's important to invest in Frisco LED security lighting. It's one of the fastest, easiest and most cost-effective ways to increase your own safety at home. It's a crime deterrent, stopping events before they start, and it aids in the gathering of video evidence from security cameras and similar devices.
There are, of course, plenty of other benefits to LED outdoor lights in Frisco TX. Accent lighting makes your home beautiful, lights with colors and patterns can be programmed for any holiday, and outdoor lighting creates wonderful outdoor living spaces. But you also want to think about the sheer value of Frisco LED security lighting in protecting your property, making everything else a perk.
The Best in the Business
If you do want to have LED outdoor lights in Frisco TX installed and you're looking for the company that is the best in the business, just call us here at Trimlight.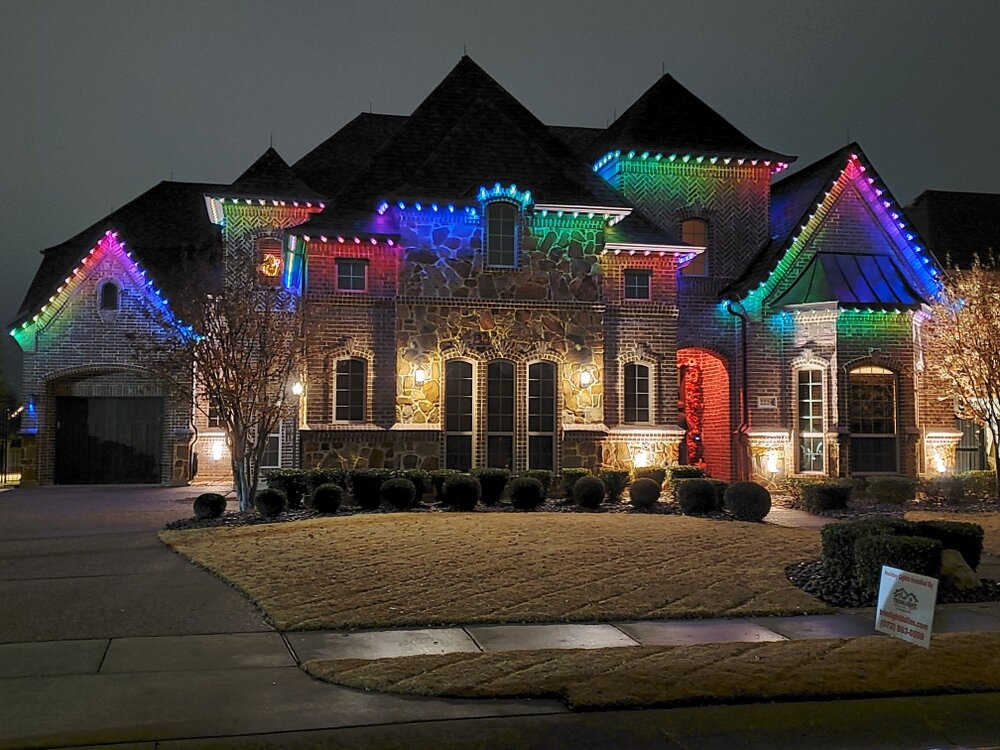 9

More than a decade of experience

9

Free on-site estimates

9

A two-year install warranty

9

A lifetime parts warranty

9

Friendly, helpful installation crews

9

Plenty of options for Frisco LED outdoor lights

9

Multiple five-star reviews

9

An A rating with the BBB
We have all of the options and equipment you need. We also work closely with you to set up the perfect LED security lighting in Frisco TX for your specific home. Every home is different, but our experience allows us to address exactly what you need.
Call Us Now
We would love to hear from you to tell you more about Frisco LED security lighting, to answer your questions or to set up a meeting so that you can get that free estimate with no obligations and no strings attached. Just give us a call right now at 972-863-0509.