Frisco Outdoor Exterior Accent Lighting
Did you know your home could be safer and more attractive with Frisco outdoor accent lighting from Trimlight? Our premium exterior lighting with high quality LED bulbs can show off your home very inexpensively. Save yourself the time and possible injury of putting up decorative lighting each holiday season. Our beautiful accent lighting also doubles as programmable, festive lighting with tons of options!
Beauty and Safety with Exterior Accent Lights in Frisco TX
It's a fact that trespassers don't like approaching homes that are well lit. Tasteful Frisco exterior accent lights (in elegant white) literally put your home in its best light. Any home can look more sophisticated with the right lighting and our experienced teams are experts at the simple installation process.
The tracks that hold our quality LED bulbs can blend with any home's exterior colors.
They're barely noticeable by day and can be used for rooflines, patios, gazebos, pool areas and more. Our bulbs are all-weather resistant and feature a 50,000-hour lifespan. Premium Frisco outdoor accent lighting is within reach of any budget.
Make Your Home Literally Shine!
Our customers rave about our outdoor accent lighting in Frisco TX.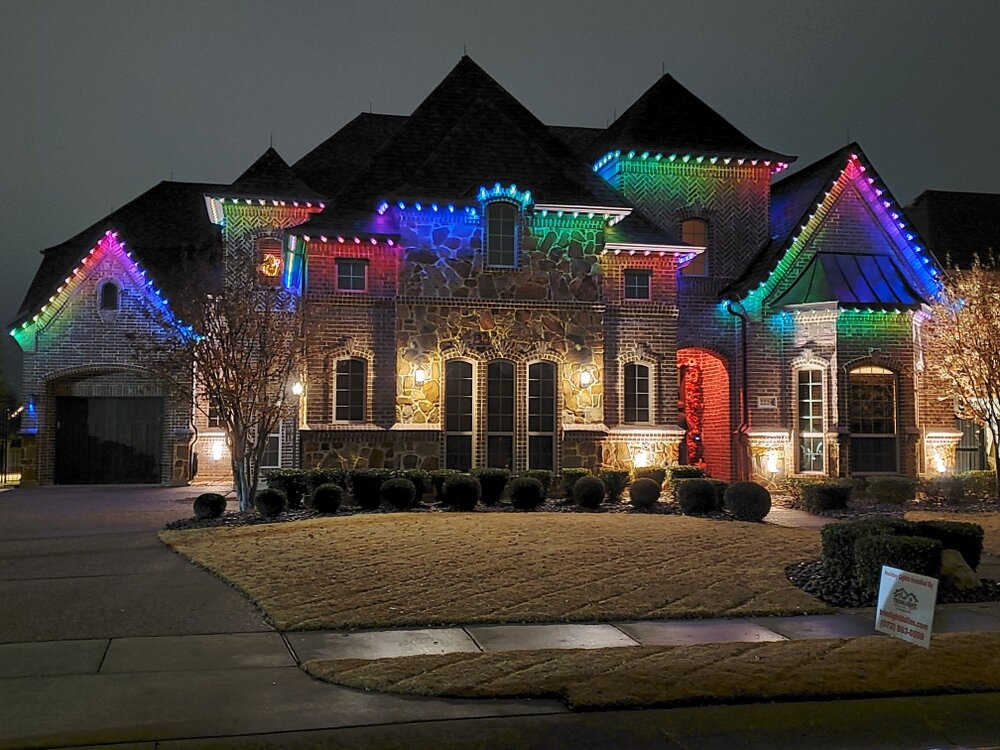 Here are some more excellent benefits of beautifying your home with our lighting:
9

Extremely energy efficient.

9

Designed to last for decades.

9

180 preset programs for ease of use.

9

Built in calendar and timer functions.

9

Program millions of colors and animations.

9

Patented channel designs blend into your roofline.

9

No more ladders or slippery roofs to deal with.

9

Very simple App controls your home's exterior lighting.
Add tremendous value to your home with Trimlight. We've perfected the art of exterior lighting for 10 years and are A-rated by the BBB and we have many five-star reviews!
Contact Trimlight for Exterior Accent Lights in Frisco TX