Garland Exterior LED Lighting
People often judge a home or business by its curb appeal, and a building that's surrounded by darkness can seem foreboding and unpleasant. If you want to instantly improve your property's appearance, LED lighting installation in Garland TX can help. Trimlight has been the expert in Garland exterior LED lighting for more than a decade. No job is too big or too small, and we work hard to make sure that all our customers are satisfied.
How Can Our Garland Exterior LED Lighting Make a Difference for You?
Exterior lighting can take many different forms, and it has many different uses.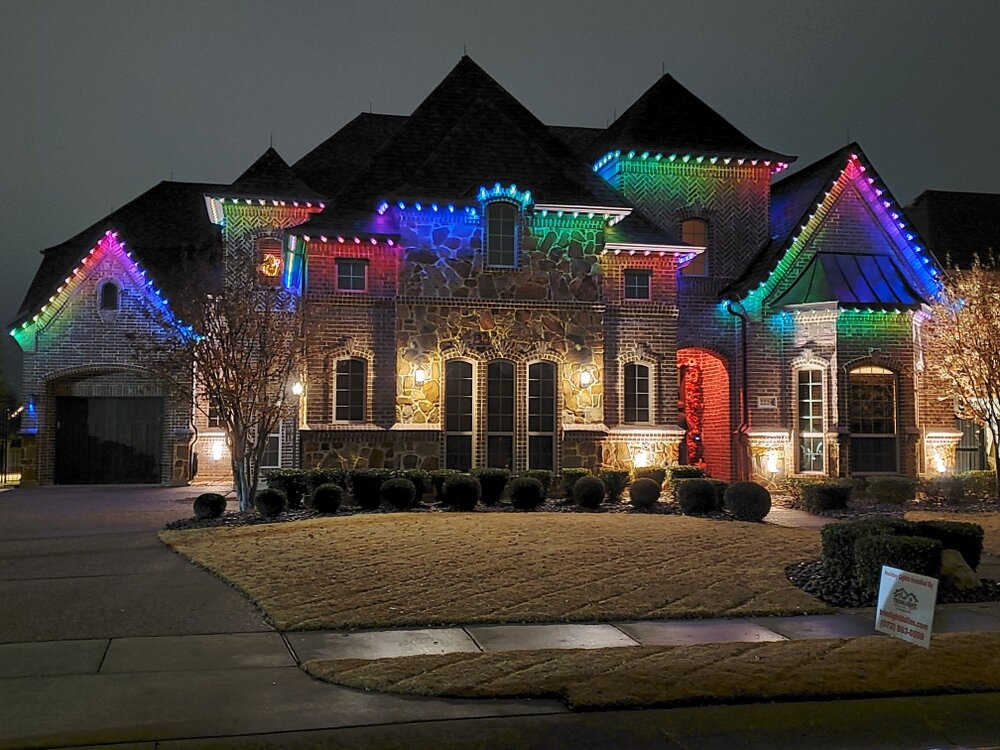 Some of the common benefits of exterior LED lighting in Garland TX include:
9

They can improve the security surrounding your business or home and may even be used in conjunction with existing security features, like surveillance cameras.

9

They can create a comfortable ambiance that enhances your property's beauty and makes the outdoor areas around your home more functional and useful.

9

They can be used outside businesses to promote your presence, attract customers and advertise through the use of programable displays.
When you come to us for your LED lighting installation in Garland TX, you can rest assured that you'll receive quality service. We're a locally-owned company, and we value our reputation in the community and our excellent BBB rating.
We start every job with a free, no-obligation consultation at your home or business, and all our lights come with a lifetime manufacturer's warranty and a two-year installation warranty. With bulbs that are rated for 50,000 hours of use without replacement and an easy-to-use app that can control your displays, our Garland LED lighting installation is worry-free.
Call Us Today to Learn More
If you're ready to learn more about the convenience and affordability of our Garland exterior LED lighting, reach out to us today at 972-863-0509 to schedule a consultation. We look forward to working with you!