Garland LED Security Lighting
Trimlight can connect you with the Garland LED security lighting you need to get a peaceful night's sleep or to leave on a vacation or weekend away without worrying about your home. Proper lighting is one of the biggest deterrents to crime, and it can also help your security cameras or doorbells capture accurate videos if anything should happen. Contacting us to learn about LED outdoor lights in Garland TX is simply one of the fastest and easiest ways to make your home safer and more secure than it has ever been before.
Why Should You Choose Us?
Perhaps you already know that you want excellent Garland LED security lighting, and you're just looking for the best company to do the installation. We have a terrific reputation here at Trimlight, and many people in your area have already trusted us to install their LED outdoor lights in Garland TX.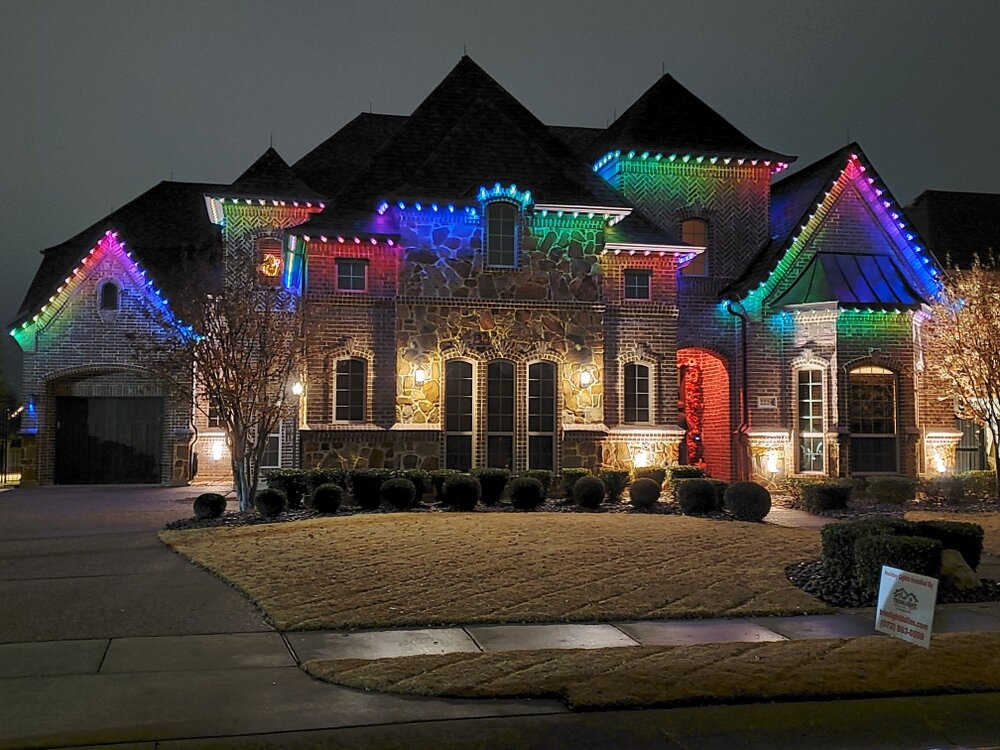 Here are a few reasons to call us:
9

We give free on-site estimates for LED security lighting in Garland TX.

9

If you call us for an estimate, there is no obligation and no risk.

9

Our bulbs are rated for 50,000 hours, so you can trust them to stay on when you need them most.

9

We offer a two-year installation warranty to go along with a lifetime parts warranty from the manufacturer.

9

We use only the very best parts, materials and brands.

9

We have more than a decade of experience as a company.

9

We're accredited by the BBB with an A rating.
Not only do we do high-end work that we stand behind, but we will be able to set up Garland LED outdoor lights that fit your budget and your needs perfectly. We're not satisfied until you are.
Contact Us Today
You deserve to have a home with beautiful, reliable Garland LED security lighting. To get started with an estimate, just give us a call today at 972-863-0509.