Garland Outdoor Exterior Accent Lighting
There may be some concerns that have held you back from purchasing Garland outdoor accent lighting. Maybe you were worried about the competence of the people who would install the lighting. Perhaps you thought that exterior accent lights in Garland TX might be nice to have but far too expensive. Or possibly you looked into the policies of other lighting companies and were not pleased with their warranty arrangements.
Trimlight can address all those concerns and more because for 10 years, we have striven to do everything we can to ensure our customers' total satisfaction when they buy outdoor accent lighting in Garland TX. Our technicians are thoroughly trained and experienced. Our Garland exterior accent lights are competitively priced and well within most people's budget. We offer a manufacturer's lifetime parts warranty plus a two-year installation warranty. So if you have been thinking about upgrading the appearance or safety of your home or business with reliable, attractive LED lighting, we think you will find exactly what you want at Trimlight.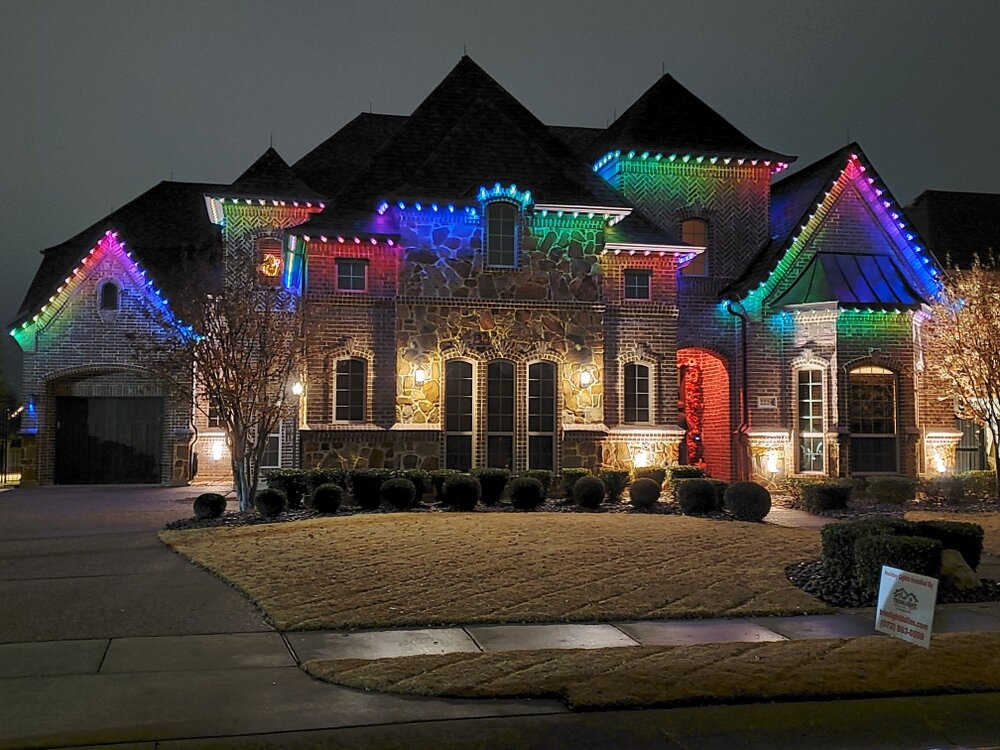 Why You Should Buy Garland Outdoor Accent Lighting From Trimlight:
9

We have an excellent reputation, our owner is a local resident and we have garnered scores of positive reviews for our outstanding work and products.

9

You can leave Trimlight's exterior accent lights in Garland TX in place year-round. They are conveniently inconspicuous during the day.

9

Trimlight specializes in permanent LED holiday lighting, accent lighting, downlighting and security lighting. We can take care of all your outdoor lighting needs.

9

We use 50,000-hour rated bulbs so you don't have to worry about them burning out soon.

9

Trimlight provides free onsite estimates.

9

You can build and customize your own scenes and even add animation. We have 180 pre-programmed scenes as well.

9

Ease of operation is an important feature of our products. Our lights are Apple and Android device-controlled.
Contact Trimlight Now for Garland Outdoor Accent Lighting
Call us at 972-863-0509 soon so we can describe the affordability and value of Trimlight LED lighting!