Lantana Outdoor Exterior Accent Lighting
Have you noticed gorgeous Lantana outdoor accent lighting in your neighborhood? Many homeowners are enjoying the benefits of accenting the features of their home and significantly increasing security! At Trimlight, we produce high quality exterior lighting so durable you'll never have to change it.
Beautiful Exterior Accent Lights in Lantana TX
Lighting is an important (and often overlooked) component of property value. You literally want to show your home in its best light! Trimlight's exceptional diodes are built to last 50,000 hours and they're extremely energy efficient. Your electricity bill will be much lower than you'd think.
Did you know our elegant lighting could immediately transform into brilliant color displays for the holidays and festive occasions? Our Lantana outdoor accent lighting is programmable using our simple App for iPhone and Android. At the touch of a button you can choose from 180 preset programs featuring vibrant colors and animations. Your home's outdoor accent lighting in Lantana TX can also be fun!
Never Put up Lights Again
Many of our customers are tired of putting up holiday lights each year. Furthermore, this activity can be highly dangerous – especially when it's done many times increasing the chances of an accident.
Our team has been putting up our accent lights for 10 years. The LEDs, and the track in which they are situated, blend in nicely with your exterior colors. The diodes are weatherproof to make your life easier for decades. And don't forget… our lights are useful for enhancing homes and businesses!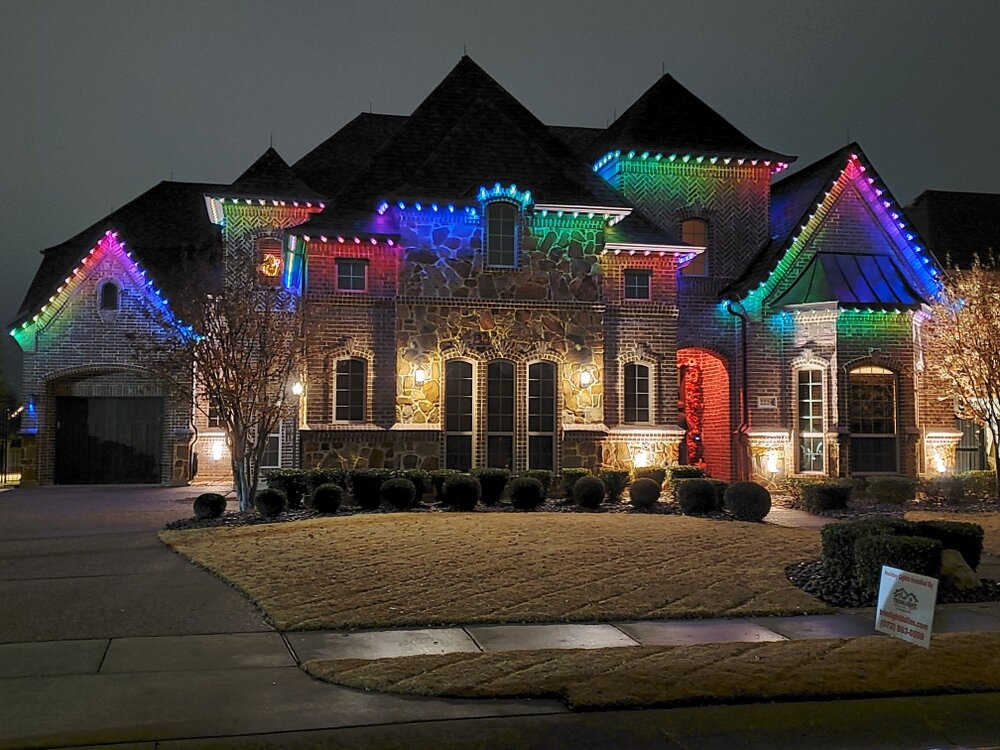 9

Industry-leading warranties come with your purchase

9

16,000,000 possible, vibrant colors… or just tasteful white

9

Make your holidays shine with animations

9

A-rated from the Better Business Bureau
You're going to love your "new" home with brilliant Lantana exterior accent lights.
Contact Trimlight
Increase your property value and provide extra security, simultaneously, with our lovely Lantana outdoor accent lighting. Call us at 972-863-0509 to see how inexpensive your newly lit home can be!