Lewisville LED Outdoor Downlights
Enhancing the curb appeal of your home is a priority for many homeowners. One option that some homeowners choose to utilize is having downlights installed. Trimlight is honored to install Lewisville LED downlights on your home.
Installing LED downlights in Lewisville TX has many benefits. Trimlight makes it easy for you to have downlighting in Lewisville TX that doesn't draw unnecessary attention to your home during the day but that makes your home shine at night. Lewisville outdoor downlights are a remarkable security feature because you can place them where they illuminate darker areas of your home.
Why Use Trimlight to Install Outdoor Downlights in Lewisville TX?
Trimlight is the premier installation company for Lewisville outdoor downlights because we put our clients first. We work closely with you to determine what areas of your home or business you want to be illuminated. Because the wires are concealed from view, these lights are suitable for use all year long. Even if you only want to use them for holiday seasons, you won't have to worry about taking them down.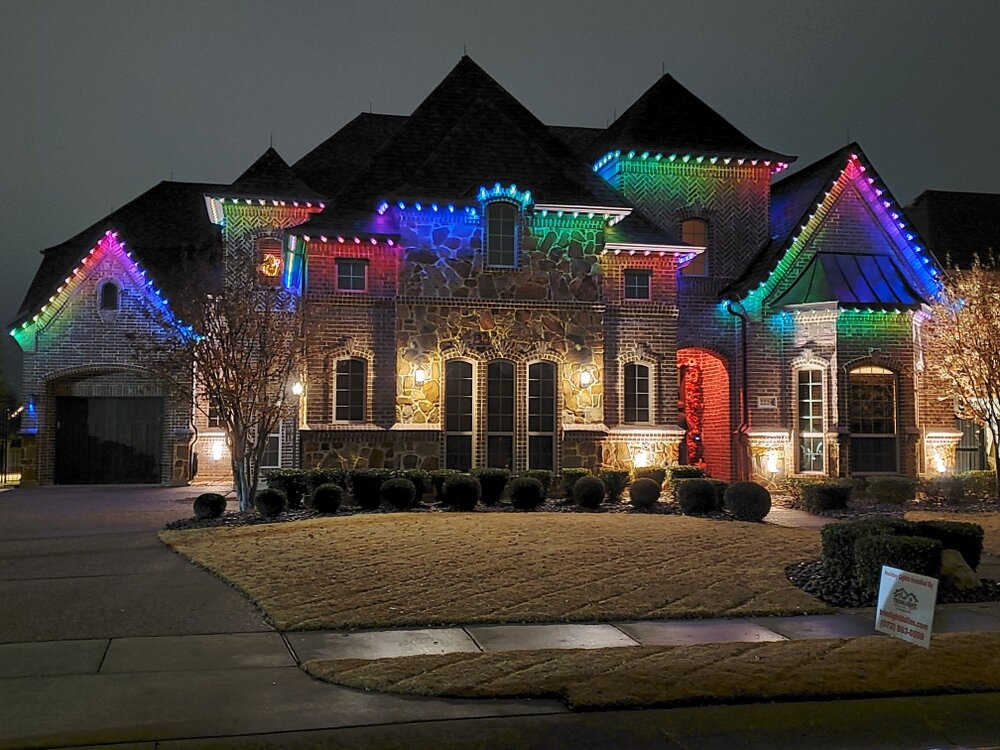 Our outdoor downlights in Lewisville TX are ideal for:
9

Decks

9

Outdoor living areas

9

Eaves and awnings

9

Fencing

9

Trellises
The lights we use are energy efficient and the bulbs last approximately 50,000 hours. Because of the installation method we use, you don't have to worry about these durable outdoor downlights even when there are storms with high winds headed into our area.
Another benefit that our customers enjoy is the plethora of lighting effects we can create. You can choose the theme and our convenient Trimlight Select System enables you to design your lighting display. This means that the lights can transform seamlessly from a standard lighting scheme to a holiday light spectacular.
Contact Us to Find out How Our Lewisville Downlighting Installation Can Benefit You
We're ready to show you why you should have our Lewisville outdoor downlights installed at your home or business. Give us a call at 972-863-0509 to learn more about Trimlight!