Lewisville LED Security Lighting
Most people like to feel that they have done everything possible to enhance the safety and security of their homes and businesses. They invest in sophisticated alarm systems, fences, surveillance cameras and other equipment, but they don't always think about the importance and effectiveness of outdoor lighting.
With Lewisville LED security lighting from Trimlight, your rooftops, walkways, driveways and entrances will always be illuminated attractively and safely for you, your family and your visitors. Our LED outdoor lights in Lewisville TX can be left in place all year long. During the day, they are totally inconspicuous. They are also resistant to adverse weather conditions, even strong wind.
Our LED security lighting in Lewisville TX subtly beautifies the architecture of your home or professional establishment, which is why Trimlight's Lewisville LED outdoor lights are the choice of so many homeowners, builders, contractors and business owners when they need reliable, affordable outdoor lighting.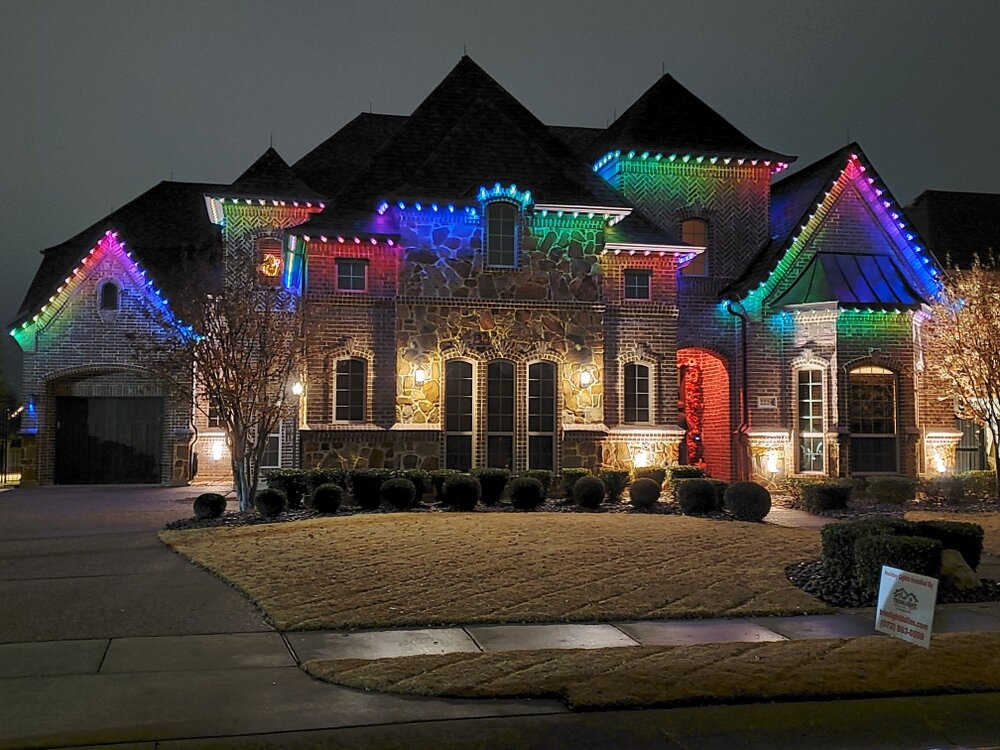 Reasons to Invest in Lewisville LED Security Lighting From Trimlight:
9

Our company has been in business for 10 years. We are stable and well-established.

9

We provide free onsite estimates.

9

You can feel confident about working with Trimlight for your LED outdoor lights in Lewisville TX because our owner is a local resident, we always get superlative customer reviews and we are accredited by the Better Business Bureau.

9

We give you a manufacturer's lifetime parts warranty plus a two-year installation warranty.

9

You can make our LED outdoor lights as festive and eye-catching as possible. We have 16 million color choices with up to seven different colors at a time.

9

Our LED outdoor lights are low voltage and our bulbs are rated for 50,000 hours. They are also much less expensive to use than traditional bulbs.

9

Trimlight's LED outdoor lighting installers are trained and experienced.
Reaching out to Trimlight for Lewisville LED Security Lighting
We invite you to call us today at 972-863-0509 so we can partner with you for all your LED outdoor lighting needs!