McKinney Exterior LED Lighting
Many people aren't familiar with the benefits of McKinney exterior LED lighting from Trimlight. Our bulbs are rated for an incredible 50,000 hours so fast burnout is never an issue. Also, our bulbs are low voltage for safety and they are significantly less expensive to use than traditional electrical bulbs.
If you wish to do so, you can leave our exterior LED lighting in McKinney TX in place all year long, which eliminates the bother of annually taking them down. They are completely unobtrusive during the day. Our LED lighting installation in McKinney TX is done by trained professionals who are experienced and care about our customers' satisfaction.
Trimlight has successfully been in business for 10 years and we're proud to say that we are the first choice of homeowners, builders, architects and owners of establishments like banks and restaurants when they need McKinney LED lighting installation that is affordable, attractive and enhances the safety and security of their home or business. Whether you want LED lighting for practical or esthetic reasons, Trimlight is the place to purchase them!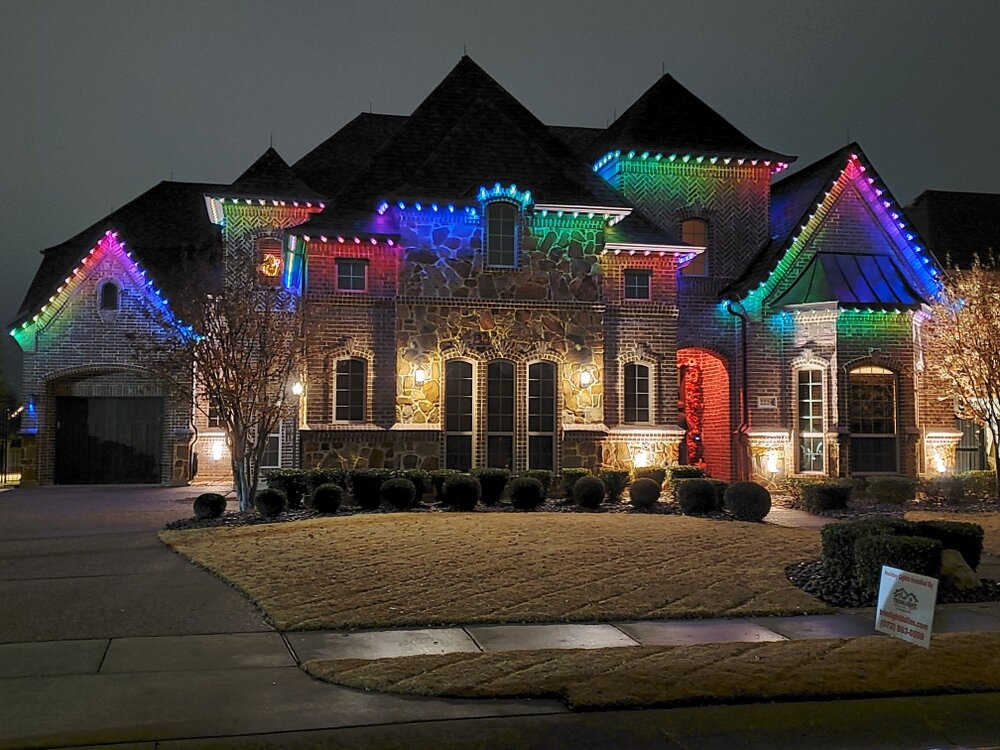 What Makes Trimlight's McKinney Exterior LED Lighting Appealing:
9

Our LED lighting installation in McKinney TX lends distinctiveness to the architecture of your home or business.

9

You can customize the look of your LED lighting installation with our huge choice of colors and by adding animation.

9

Even when the weather is harsh, Trimlight's exterior LED lighting easily withstands it without getting damaged.

9

We offer a manufacturer's lifetime parts warranty plus a two-year installation warranty.

9

Never have to worry again about dark, dangerous walkways, driveways, rooftops and entrances when you have an LED lighting installation.

9

For a decade, we have provided our expertise in permanent LED holiday lighting, accent lighting, downlighting and security lighting to our customers.
Call Trimlight for McKinney Exterior LED Lighting
Please reach out to us by calling 972-863-0509 and let us tell you about the all the advantages of our exterior LED lighting!