McKinney LED Outdoor Downlights
Do you want to increase the exterior beauty and safety of your home or business in one easy step? Consider adding outdoor downlights in McKinney TX from Trimlight. Our McKinney LED downlights are trusted by homeowners and businesses alike for their reliability, elegance and ease-of-use.
Who Can Benefit From McKinney Downlighting?
Our McKinney LED downlights make beautiful holiday displays easy to achieve thanks to programmable features that can be customized and animated. But downlighting in McKinney TX is also perfect for adding ambiance around your pool, patio or deck and creating a festive, welcoming atmosphere for your business throughout the year.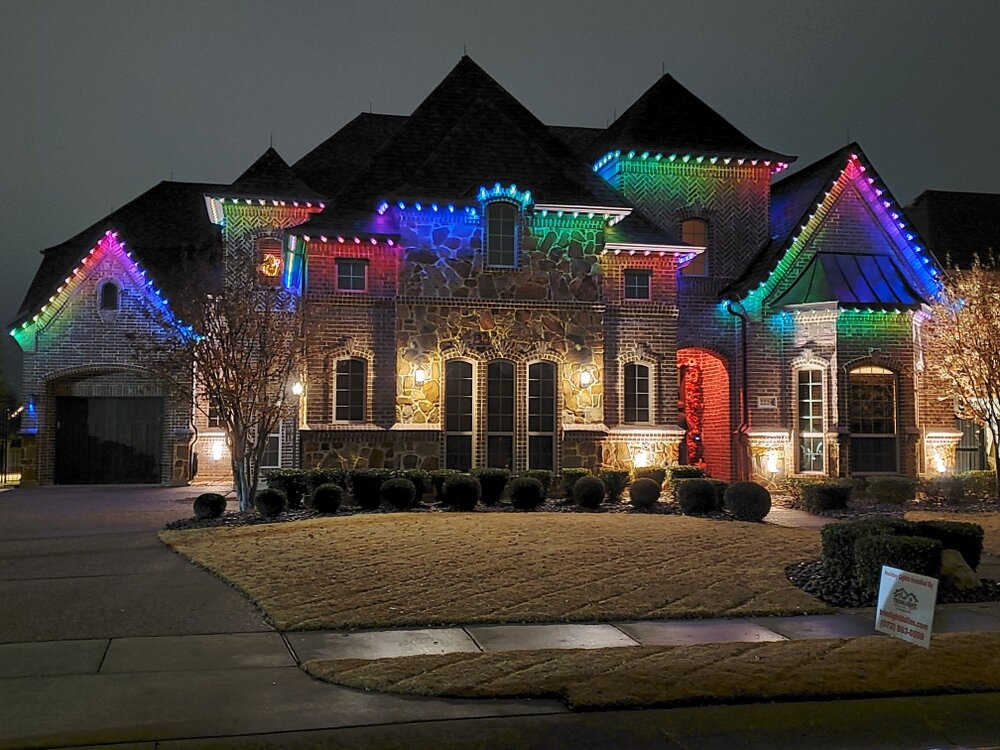 With our LED downlights in McKinney TX, you:
9

Don't have to worry about hanging wires, since our outdoor downlights in McKinney TX are designed to blend in with your home's architectural features

9

Can choose from 16,000,000 colors for customized displays and 180 preprogrammed scenes that can be turned on and off via a convenient app or set on a timer for your convenience

9

Can enjoy years of use without worrying about maintenance, due to a lifetime manufacturer's warranty on parts and our 2-year installation warranty

9

Can rest easy knowing that LED lights are cheaper than traditional lights to operate due to their enhanced energy-efficiency and long-lasting bulbs
Once you experience the beauty and convenience of our McKinney outdoor downlights, you'll be ready to throw out your ladder for good. We have many five-star reviews from our satisfied customers due to our quality of service and expertise, so you won't be disappointed.
Contact Us to Learn More
If you're ready to learn how our McKinney LED downlights can transform your world and bring style and excitement to any event, private or public, give us a call. A customer service representative is waiting at 972-863-0509. Onsite estimates are always free.