McKinney LED Security Lighting
When you're investing in security features for your home or business, don't underestimate the importance of high-quality, properly placed lighting. At Trimlight, we've been installing McKinney LED security lighting for a decade. We're the go-to lighting specialists for homeowners, builders, contractors, restaurants, stores and other businesses throughout the area.
The Advantages of McKinney LED Outdoor Lights From Trimlight
We can install our lighting system on and around your property so that your doors, windows and other areas of your property aren't left in the dark. Our McKinney LED security lighting also enhances safety for those walking on your outdoor steps, walkways, driveways, patios and more.
Our LED security lighting in McKinney TX makes use of downlighting, which is barely noticeable when it's off. Therefore, it doesn't mar the look of your property. When the lights are on, they can enhance the appearance of your home or business while discouraging unwanted trespassers or intruders.
When you choose LED outdoor lights in McKinney TX, you get 180 preset programs from which to choose millions of colors and animations.
You don't need one lighting system for security and another for holiday or party lighting. You get it all in one system, and it's controllable with an easy-to-use programmable app you can use from anywhere.
Durability and Reliability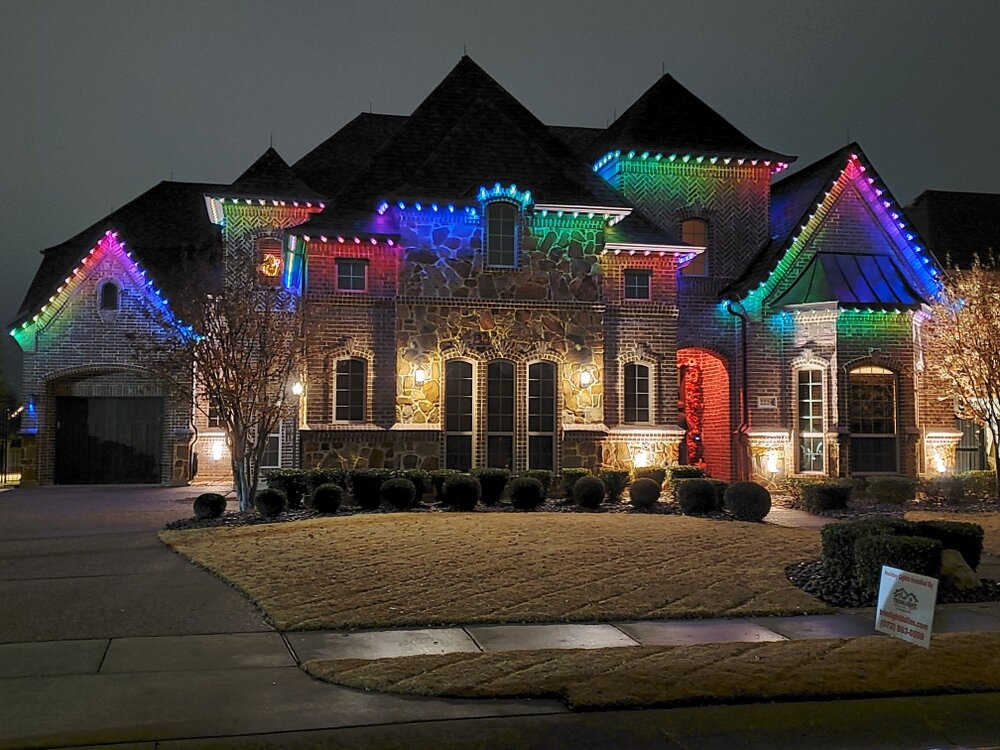 When you get your McKinney LED security lighting from Trimlight, you're assured of:

9

Weather-proof lighting strong enough to withstand heat, wind, rain and more

9

Diodes built to last for 50,000 hours

9

Manufacturer's lifetime parts warranty

9

2-year installation warranty

9

Energy-efficient lighting that will help you save on utility bills

9

Fast, friendly service whenever you need us
Call Us Today
For LED outdoor lights in McKinney TX that will enhance your security and the beauty of your property, give us a call at 972-863-0509 to schedule a free, no-obligation onsite estimate. You'll be glad you chose Trimlight!