Mesquite LED Outdoor Downlights
When you are thinking of enhancing the attractiveness or safety and security of your home or business with outdoor lighting, Trimlight is the company you'll want for Mesquite LED downlights. You can use our outdoor downlights in Mesquite TX as accent lighting, holiday lighting accents or for extra illumination for security.
Because Trimlight's lighting systems are so unobtrusive during the day, with wires that are conveniently concealed from view, you can easily leave them up all year. We have endless lighting options for your outdoor living areas, fences, decks and any other spaces you wish to highlight with our Mesquite downlighting.
With our easy-to-use app and simple-to-program technology, you can select millions of colors and animations for the precise, unique effect you desire. Trimlight also offers calendar and timer functions with LED downlights in Mesquite TX so you never need to worry.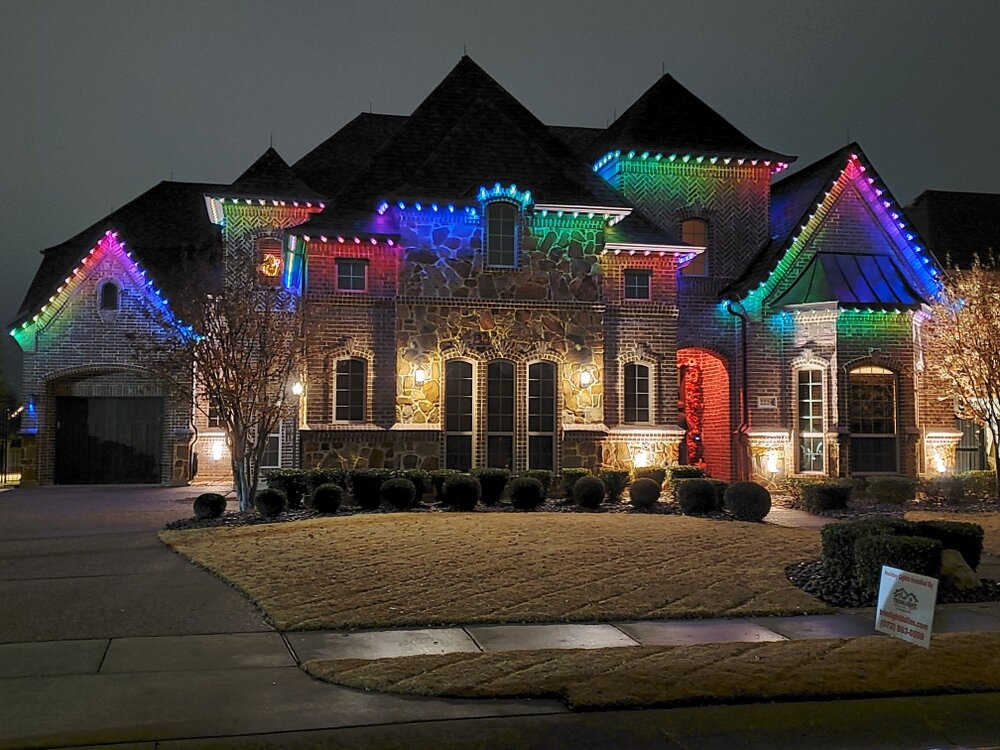 Reasons to Use Trimlight's Mesquite LED Downlights for Your Home or Business:
9

It makes sense to install Mesquite outdoor downlights to illuminate walkways, driveways and other spaces where people could trip and fall. With our LED lighting, safety will never be a concern again for you, your family or your guests.

9

Our lights can stay in place all year. They are low voltage for safe installation and use.

9

Trimlight's downlighting in Mesquite TX will last for years. They're made to be highly energy efficient.

9

Inclement weather won't harm or disrupt the performance of your outdoor downlights in Mesquite TX. Even fierce winds won't interfere with your Trimlight LED outdoor lighting system.

9

Our bulbs last for 50,000 hours; they won't burn out quickly.

9

Your color and pattern choices are just about unlimited. We can create lighting effects that are practical, whimsical or truly spectacular.
Reach out to Trimlight Soon to Learn More About Mesquite LED Downlights
Call us at 972-863-0509 today so we can tell you how we can transform the look of your home or business with LED outdoor lighting!