Mesquite LED Security Lighting
You know that danger can lurk in the dark, so why not use LED outdoor lights in Mesquite TX to protect your home or business and eliminate problems before they start? At Trimlight, we've been showing homeowners and business owners alike the benefits that come from attractive, affordable outdoor lighting for more than a decade. Our Mesquite LED security lighting can be used alone or in conjunction with accent lighting, security cameras and other methods of keeping your outdoor areas safe, secure and beautiful.
When You Need Mesquite LED Security Lighting, Come to Us
We offer the maximum in affordability when it comes to LED security lighting in Mesquite TX. More importantly, we're a local company that values our reputation for service and quality. We work hard to find the right system for every client's needs — and our clients have left us many rave reviews as a result.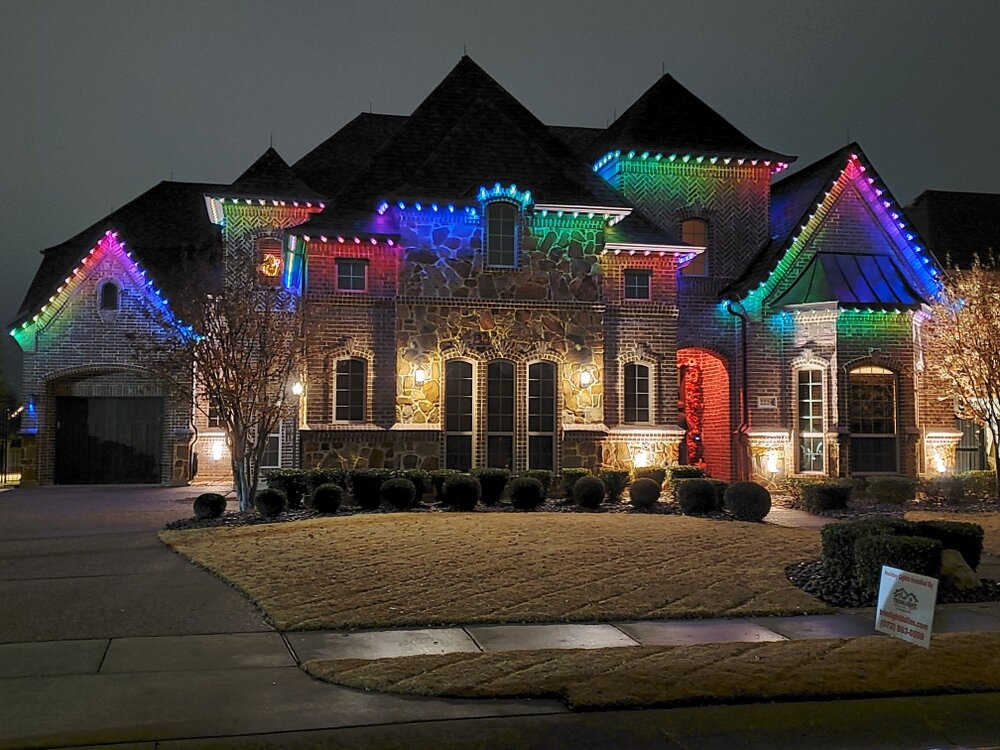 When we provide your Mesquite LED outdoor lights:
9

You will receive a free, on-site evaluation and estimate from one of our experienced technicians without any obligation to buy. There will be no guesswork or surprises.

9

Your lights come with a two-year installation warranty and a lifetime warranty on the parts from the manufacturer, for a worry-free system on which you can rely.

9

Our friendly, professional crew members will make sure that your lights are properly secured in a way that will provide the maximum benefits, without detracting from the overall aesthetic or beauty of your building.
If you've been worried about your property's security and the safety of your family, employees or customers, find out how LED outdoor lights in Mesquite TX can make a difference.
Call Us Today for Mesquite LED Security Lighting
At Trimlight, we can handle all your outdoor lighting needs. To learn more about what we offer, call 972-863-0509. We look forward to hearing from you!