Mesquite Outdoor Exterior Accent Lighting
Few things make your home look as stunning as Mesquite outdoor accent lighting. It can transform your space, making your home appear inviting and beautiful at all hours of the day. It's also highly functional, as these exterior accent lights in Mesquite TX promote outdoor living, family gatherings and other social activities. You're not only going to love the way your home looks, but also the new way you live while you're there.
Here at Trimlight, we can set you up with the unparalleled best in Mesquite outdoor accent lighting, regardless of the size of the home, your lighting needs or your budget. We have experienced professionals who can come do a consultation, tell you how to achieve your vision, and then install high-end lights that get the job done.
The Perks of Choosing Us
If you call Trimlight for exterior accent lights in Mesquite TX, you know you're going to get more than you would with the competition. You know you're also going to get a company that puts you first.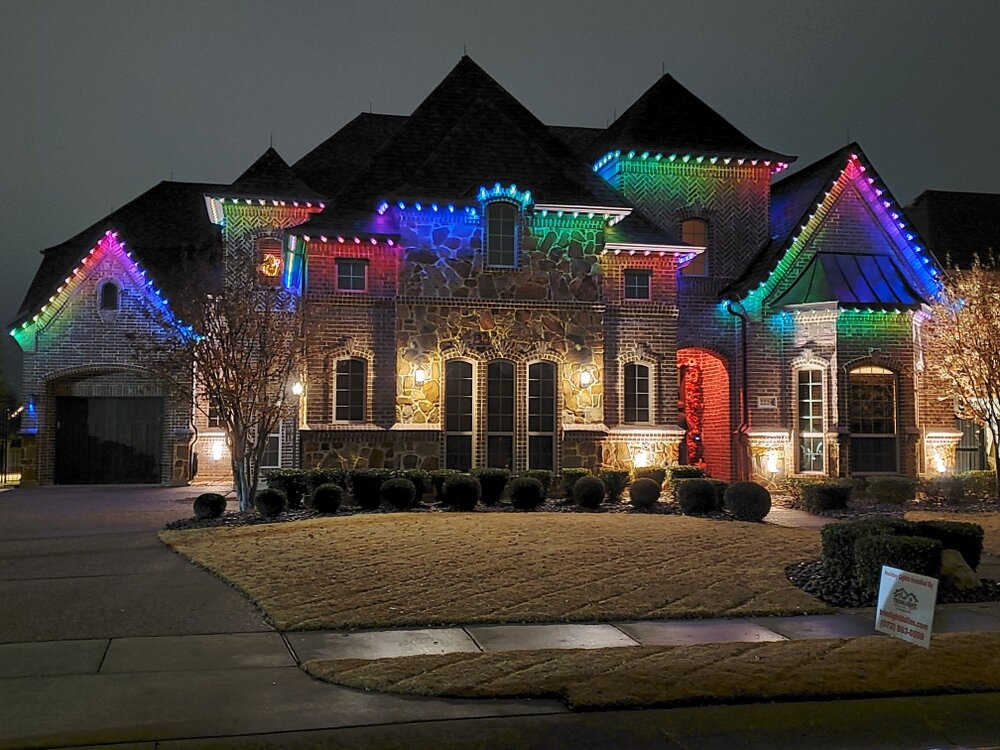 Just a few of the many perks of choosing us for Mesquite exterior accent lights include:
9

Bulbs that are rated for 50,000 hours

9

A two-year installation warranty

9

A lifetime manufacturer parts warranty

9

Programmable lights with many color and pattern combinations
You also get a company that has been given five-star reviews and an A rating from the BBB. We're fully accredited and we work hard to maintain our reputation on every single job. You deserve the very best in outdoor accent lighting in Mesquite TX from a company you can trust, and that's just what you get with us.
Contact Us Today
Do you want to learn more about your Mesquite outdoor accent lighting options or set up a meeting with our installers today? Please do not hesitate to give us a call at 972-863-0509.