Plano LED Outdoor Downlights
If you're looking for subtle, yet stunning downlighting for your home or business, you can trust the folks at Trimlight. For a decade, we've been installing Plano LED downlights that provide beautiful accent lighting and security lighting at competitive prices. You can easily change the program to turn your Plano outdoor downlights in to festive holiday lighting.
The Advantages of Trimlight LED Downlighting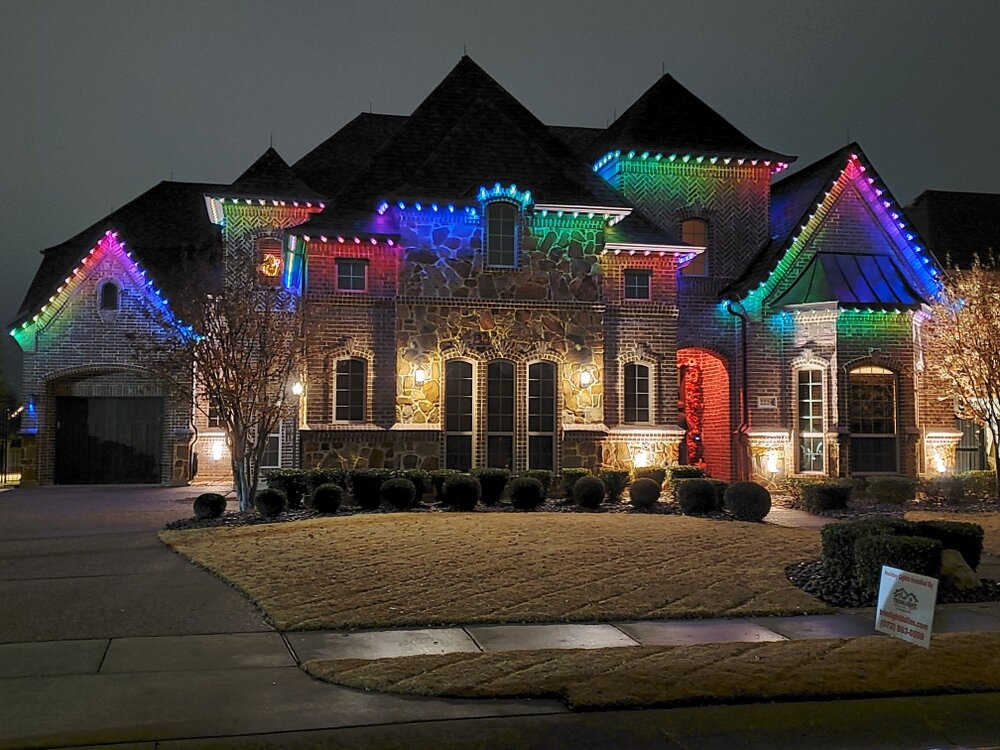 When one of our trained installation teams installs your permanent outdoor downlights in Plano TX, you get the advantages of:
9

Programmability: Our Plano downlighting has 180 preset programs for millions of colors and animations (up to seven colors at a time). You can easily change your Plano downlighting for parties or other special events. You can control them with your Apple or Android phone or other device with an easy-to-use app.

9

Durability: We use the highest quality diodes to provide you with 50,000 hour of lighting. That's enough to last for decades. Our Plano LED downlights are made to stand up to the harshest Texas weather.

9

Energy efficiency: LED lighting is far less expensive to use than traditional lights.

9

Superior warranty protection: When you come to Trimlight for your LED downlights in Plano TX, you get a manufacturer's lifetime warranty on parts and our own 2-year installation warranty.
When you switch to LED downlighting in Plano TX, you'll never go back to traditional outdoor lighting. We install your lighting system under soffits, eaves, gutters and in other areas where the lighting is barely visible unless it's on. It won't detract from the beauty of your home. In fact, our outdoor downlights in Plano TX can add value to your home.
Call Us Today
Never change an outdoor lightbulb or hang outdoor lights again! Find out how our Plano LED downlights can bring style and beauty to your home or business all year long. Call us today at 972-863-0509 to schedule a free onsite estimate. We look forward to making you another satisfied Trimlight customer!