Prosper LED Outdoor Downlights
If you're ready to update your outdoor lighting, see what a difference Trimlight's Prosper LED downlights can make to the look and feel of your home or business. They can provide subtle, elegant lighting and security for your property year-round or festive, colorful lighting for the holidays or other occasions. You can change the look and feel of your property in just seconds with an easy-to-use app.
In Prosper, outdoor downlights are the choice of many homeowners and business owners because they provide beautiful lighting with no visible bulbs, wires or fixtures. Our trained installation teams place our Prosper LED downlights under soffits, eaves, gutters and in other hidden areas so all anyone sees is the light.
A Multitude of Looks at Your Fingertips
With our LED outdoor downlights in Prosper TX, you can choose from millions of colors and animations through 180 preset programs. In addition to providing lighting for your home, walkways and lawn, you can light your patio, pool area, gazebo and more – providing the perfect atmosphere for your Fourth of July get-together, Halloween party or Cowboys game-day festivities.
There will be no more climbing ladders or hiring people to string your Christmas lights.
Just change the program and your Prosper downlighting will bring a festive holiday glow to your property.
Durable and Cost-Effective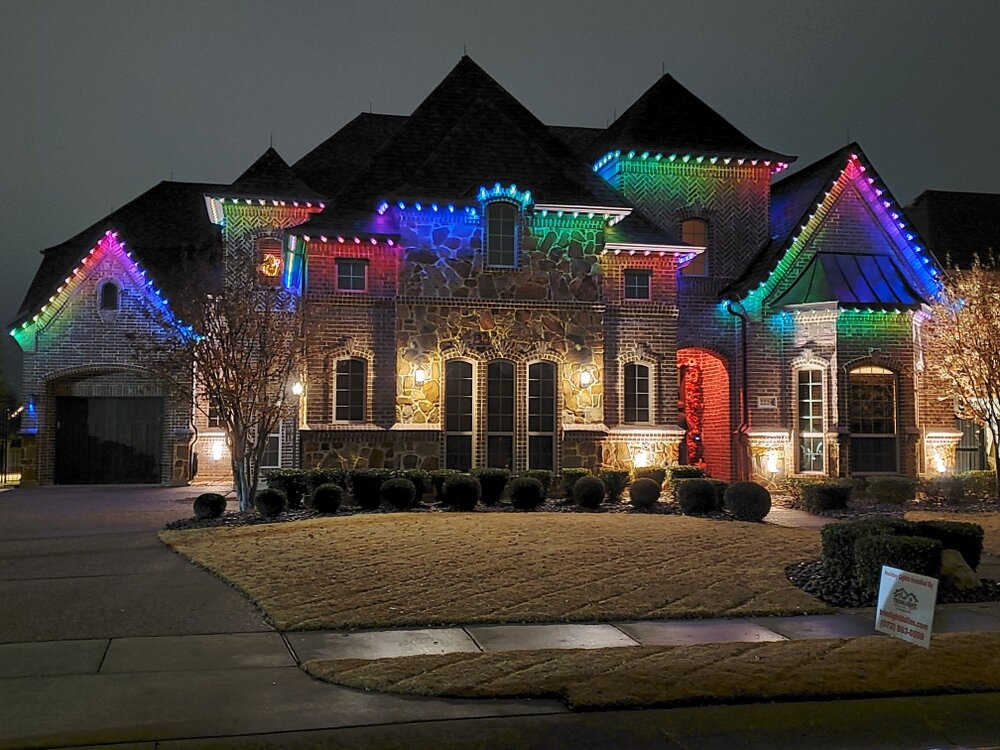 Our LED downlights in Prosper TX aren't just beautiful. They're made to last:
9

Our top-quality diodes provide light for up to 50,000 hours.

9

Our outdoor downlights in Prosper TX are weather-proof, so they withstand heat, rain, winds and other harsh weather.

9

LED lighting is more energy efficient than traditional lights, so you save money on utility bills.
Your Trimlight outdoor LED downlighting in Prosper TX is backed by a lifetime manufacturer's parts warranty and 2-year installation warranty. If you ever have a problem, just call us and we'll take care of it.
Call for a Free Onsite Estimate
Find out what a difference our Prosper LED downlights can make for your property. We have competitive pricing and financing options. To schedule a free, no-obligation estimate, call the team at Trimlight at 972-863-0509.