Prosper LED Security Lighting
We know that safety and security are important to you, and that's why we're dedicated to providing the very best Prosper LED security lighting here at Trimlight. We can make your home or business safe and well-illuminated at all hours of the day, which can both deter crime and help make your security cameras more effective.
One of the major benefits of LED outdoor lights in Prosper TX is that they last for so long. You do not have to worry about a bulb being out when you need it most. We'll work closely with you to determine exactly what lights will best fit your needs, but, no matter what you choose, you know you're getting lights you can trust.
Choosing Trimlight for Prosper LED Security Lighting
You know that you have a clear need for LED outdoor lights in Prosper TX, so why should you choose Trimlight to do the installation?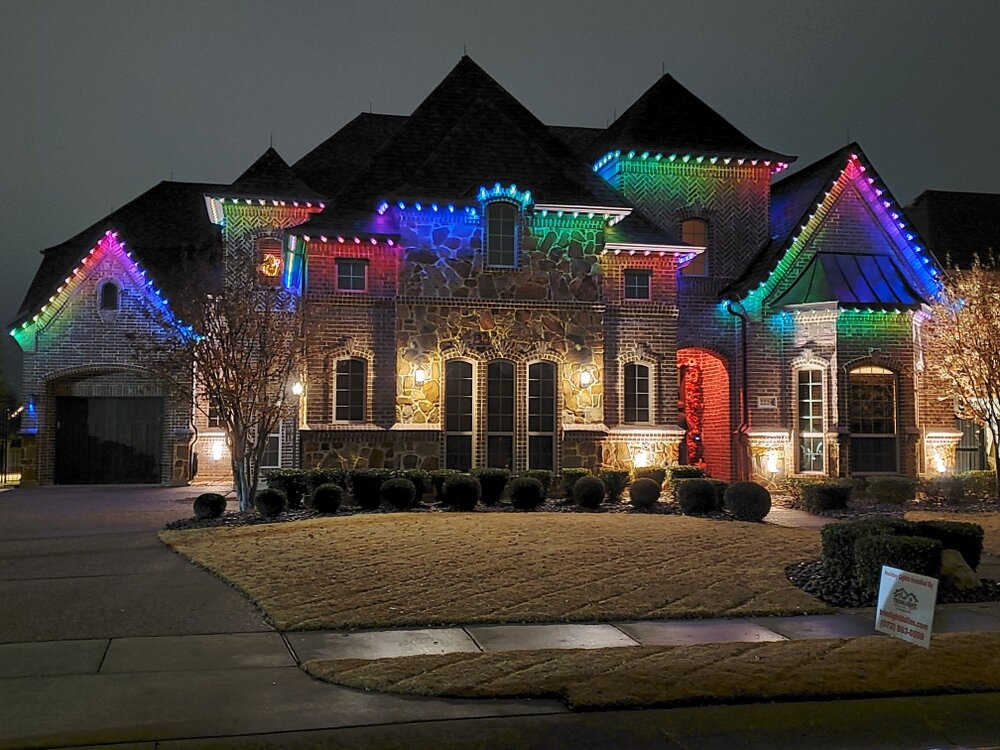 9

We have decades of combined experience on our staff.

9

We offer bulbs that are rated for 50,000 hours.

9

We are accredited with the BBB and hold their high A rating.

9

We have numerous five-star reviews.

9

We offer free estimates and consultations.

9

When we install your LED security lighting in Prosper TX, it comes with a two-year installation warranty and lifetime parts warranty from the manufacturer.

9

We can work on any budget and with any size home or business.
Most of all, you have to remember that these are more than just accent lights. These are Prosper LED outdoor lights that safeguard your property. It's important to work with highly-trained professional installers so that you know the job has been done the right way. We're the best in the business, and that pays for itself.
How to Contact Us
If you want to learn more about Prosper LED security lighting, please do not hesitate to give us a call at 972-863-0509.