Prosper Outdoor Exterior Accent Lighting
When you buy Prosper outdoor accent lighting from Trimlight, you can have confidence that you are getting the best LED outdoor accent lights available. Our bulbs are rated for an astonishing 50,000 hours, and our exterior accent lights in Prosper TX are so inconspicuous that you can leave them up all year long.
In addition, Trimlight's outdoor accent lighting in Prosper TX is highly weather resistant, even when the wind is really gusting! That's not all you can feel assured of when you deal with us. Our company has a sterling reputation earned over 10 years, our owner is a local resident and we are accredited by the Better Business Bureau.
We stand behind our products 100%. You get a manufacturer's lifetime parts warranty with our Prosper exterior accent lights, plus a two-year installation warranty. We always get great reviews from our customers and we think that when you work with Trimlight to improve the exterior lighting of your home or business, you will see why.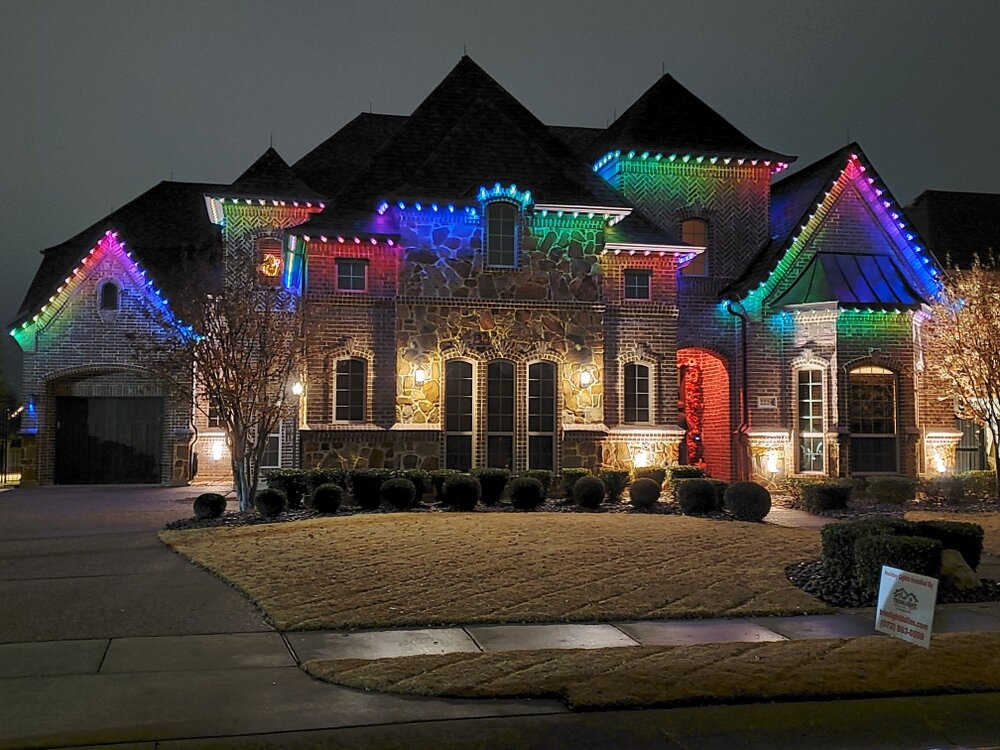 Why You Should Consider Purchasing Prosper Outdoor Accent Lighting From Trimlight:
9

We give you a free onsite estimate.

9

We offer permanent LED holiday lighting, accent lighting, downlighting and security lighting.

9

People are usually pleasantly surprised to learn that our LED lights cost less to use than traditional electric lights. Our exterior accent lights in Prosper TX are reasonably and competitively priced to suit your budget.

9

Our outdoor accent lights subtly enhance the architecture of your home or business. They also increase your and your family's safety and security. No more dark walkways, rooftops or driveways.

9

Trimlight's team of installers is well trained and experienced. They get the job done correctly every time.

9

We provide 16,000,000 color choices with up to seven different colors at a time, so your outdoor accent lighting can be as understated or flamboyant as you wish.
Get in Touch with Trimlight Soon for Your Prosper Outdoor Accent Lighting
Call today at 972-863-0509 and discover the affordability and beauty of our outdoor accent lighting!