Richardson LED Security Lighting
Everyone wants to feel like their home or business is as safe and secure as possible for themselves, their family and their visitors. Alarm systems certainly play an important role in achieving that goal, but so does adequate outdoor lighting to eliminate dark areas such as driveways, entrances, rooftops and walkways.
Trimlight's Richardson LED security lighting is an investment that you will never regret since you will be enhancing the beauty of your residence or business, as well as the safety of both. Installing our LED outdoor lights in Richardson TX makes it less likely that you or someone else will trip because you can't clearly see where you are walking or that an intruder can go undetected. When you buy Trimlight's LED security lighting in Richardson TX, you are getting the peace of mind that comes from knowing you have taken a key step in boosting the safety of your home or workplace.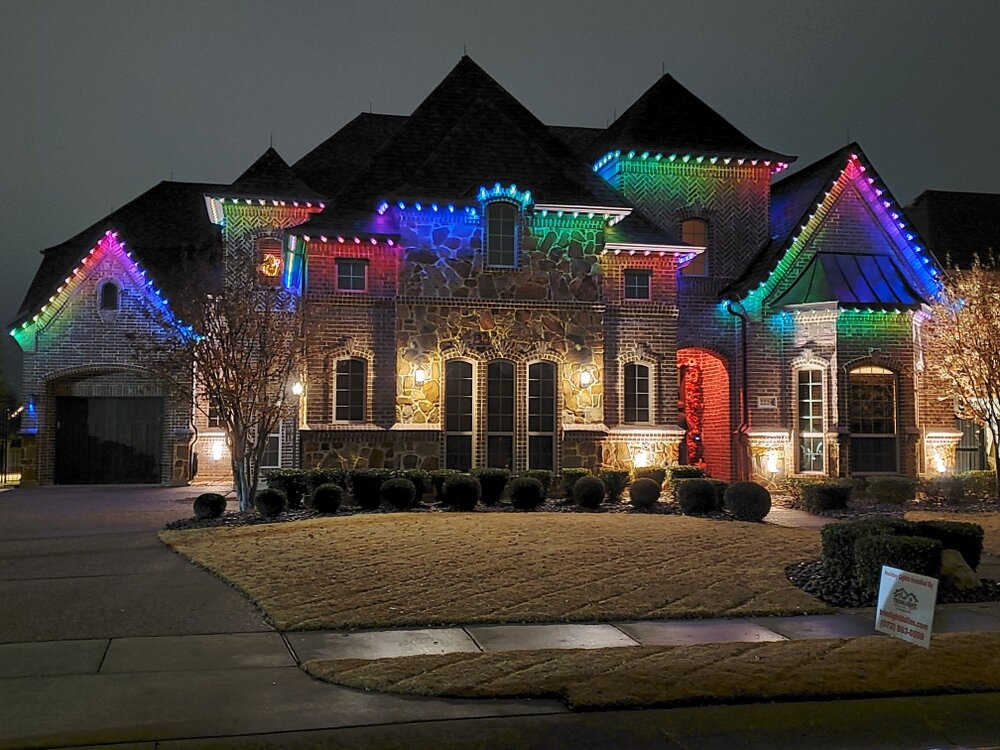 Why to Get Trimlight's Richardson LED Security Lighting:
9

We give you a free onsite estimate before you buy Richardson LED outdoor lights.

9

Our company has earned accreditation from the Better Business Bureau.

9

Trimlight has a stellar reputation earned over 10 years, our owner lives locally and we always receive positive reviews from our customers.

9

Our LED outdoor lights in Richardson TX are installed by experts who are trained and experienced.

9

Trimlight's bulbs are rated for 50,000 hours, so there's practically no chance that they will burn out soon.

9

In addition to security lighting, Trimlight provides attractive, permanent LED holiday lighting, accent lighting and downlighting.

9

We are the first choice of homeowners, builders, contractors and business owners when they want durable LED outdoor lighting.

9

Our outdoor LED security lighting can be Apple and Android device-controlled.
How to Find out More About Trimlight's Richardson LED Security Lighting
Call us today at 972-863-0509 for details on how to protect your home or business with affordable LED security lighting!