Richardson Outdoor Exterior Accent Lighting
If you're thinking of adding accent lighting to your property, trust the Richardson outdoor accent lighting specialists at Trimlight. For the past decade, we've been trusted by homeowners, contractors and business owners to install beautiful, permanent LED accent and safety lighting.
How Can Richardson Exterior Accent Lights Improve the Look and Value of Your Property?
Our accent lighting can provide an elegant look that sets your home or other property apart.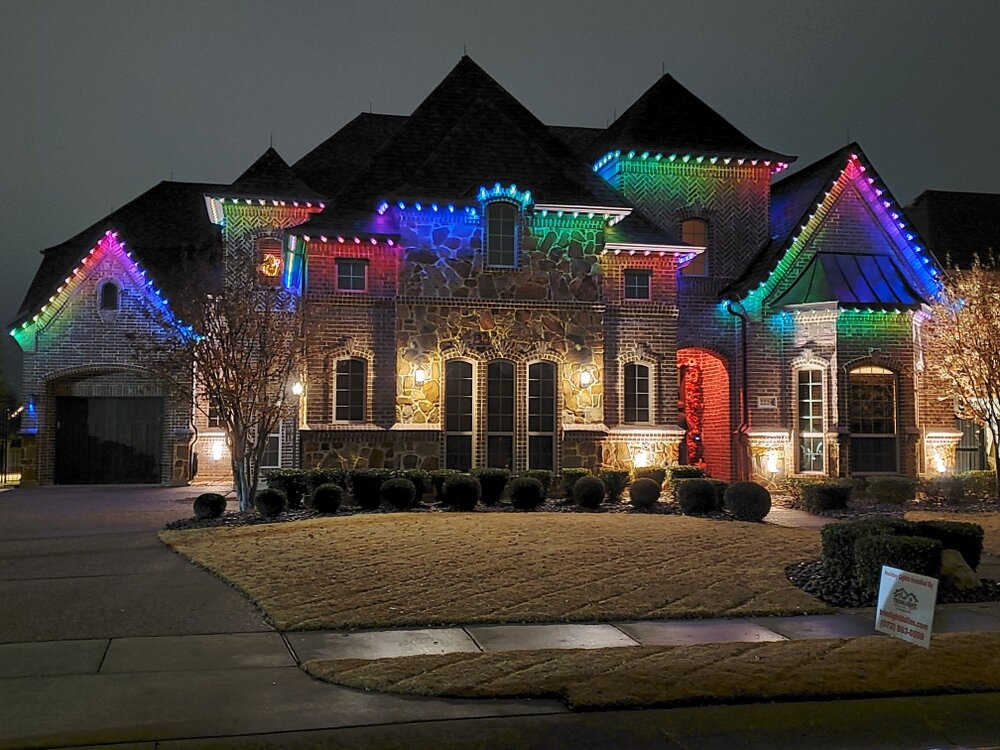 Our trained installation teams can install durable LED downlights:
9

Around your doorways (including garage doors)

9

Along your outdoor walkways, collannades and stairs for added safety

9

Throughout your patio, pool, gazebo, basketball or tennis courts and other outdoor areas

9

Around your trees and other landscaping

9

On your roof for distinctive ridge lighting

9

And more.
Our outdoor accent lighting in Richardson TX isn't just any lighting system. It includes 180 preset programs that can provide literally millions of colors and animations. You can change the look and feel of any area in seconds with our app. When the holidays roll around or you're hosting a party or special event, set your Richardson outdoor accent lighting to match the look and mood you want to create.
Durable and Cost-Effective
Our exterior accent lights in Richardson TX are made to last for 50,000 hours before they need replacing. They're weather-proof and use less electricity than traditional light bulbs. Our prices are competitive, and we offer financing with easy payment options.
When you trust your Richardson outdoor accent lighting to Trimlight, you get Best in Class warranty protection. We provide a manufacturer's lifetime warranty on parts and Trimlight's 2-year installation warranty. If you ever do need us, you can count on a quick response time.
Call Us Today
Discover how Trimlight's exterior accent lights in Richardson TX can add style and value to your property. Call us at 972-863-0509 to schedule a free onsite estimate.