Roanoke Outdoor Exterior Accent Lighting
Trimlight provides Roanoke outdoor accent lighting that can transform your home. Have you been looking for a way to create the attractive outdoor living spaces that draw friends and family for social gatherings? Are you hoping to increase the curb appeal of your home? Do you want a house that looks festive over the holidays? At Trimlight, we can help you accomplish all of these goals and many more. We're the area leader in exterior accent lights in Roanoke TX, and our dedicated and experienced crews will help you turn your vision for your home into a reality.
Working with Trimlight for Roanoke Outdoor Accent Lighting
Perhaps the benefits of exterior accent lights in Roanoke TX are already clear to you; you have been planning on doing this since you bought your home.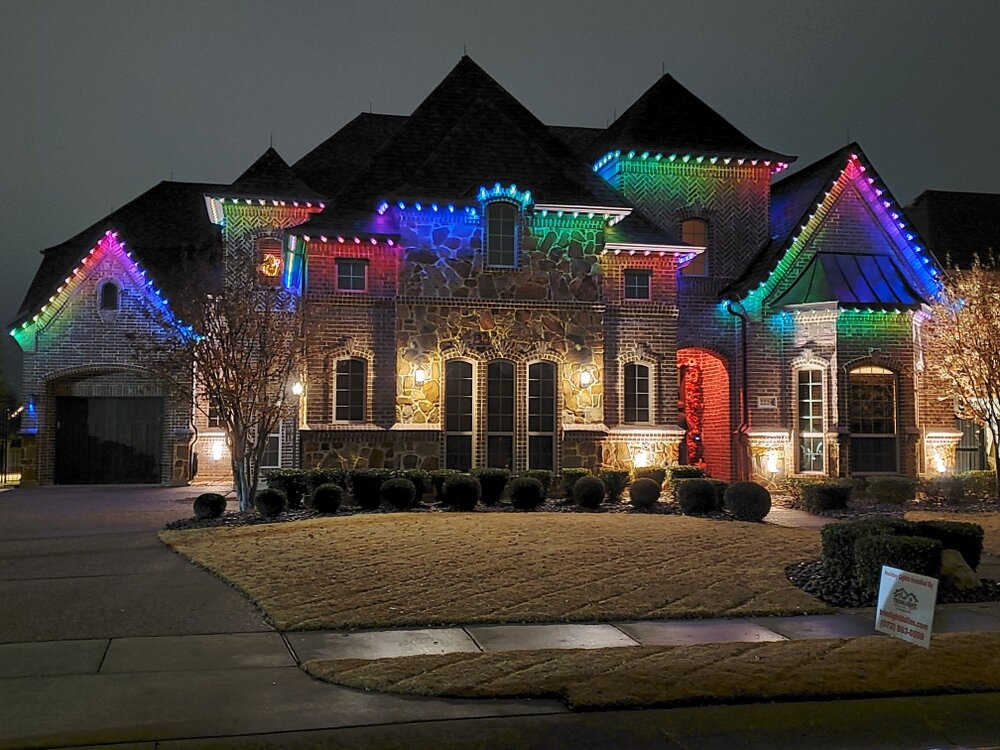 Why should you pick us to install those Roanoke exterior accent lights? A few reasons include:
9

We offer a two-year installation warranty.

9

We use the best parts and materials, which come with a lifetime manufacturer's warranty.

9

We have experienced crews who know how to get the job done the right way.

9

We are accredited by the BBB, where we have five-star reviews and an A rating.

9

We will give you a free estimate and send someone out to help you assess the job.

9

Our bulbs last for years, with a 50,000-hour rating.

9

We're friendly, helpful and committed to customer satisfaction.
Every day, we work hard to uphold our reputation as the best installer for outdoor accent lighting in Roanoke TX. When you hire us, you'll see exactly why we're so well-reviewed and how we stand apart from the competition.
Please Call Now
We would love to talk with you about your vision for Roanoke outdoor accent lighting and go over how we can make it happen. Please call Trimlight today by dialing 972-863-0509.