Rockwall Outdoor Exterior Accent Lighting
If you have wanted to install Rockwall outdoor accent lighting for years but have been delaying because of concerns about the cost, durability or upkeep of exterior accent lights in Rockwall TX, Trimlight assures you that when you partner with us, those worries are unfounded. Your overall satisfaction is always our objective.
Our LED bulbs are inexpensive to operate compared with traditional electric light bulbs. Also, our LED bulbs last much longer because they are rated for 50,000 hours. Trimlight's outdoor accent lighting in Rockwall TX is sturdy. Our exterior accent lights in Rockwall TX won't get damaged by the most powerful storms and winds. In fact, our Rockwall exterior accent lights can remain up year round. None of your time and energy needs to be spent taking them down then putting them up again.
We think you will agree that our LED outdoor accent lighting is the ideal solution for beautifying your home or business and increasing your safety as well.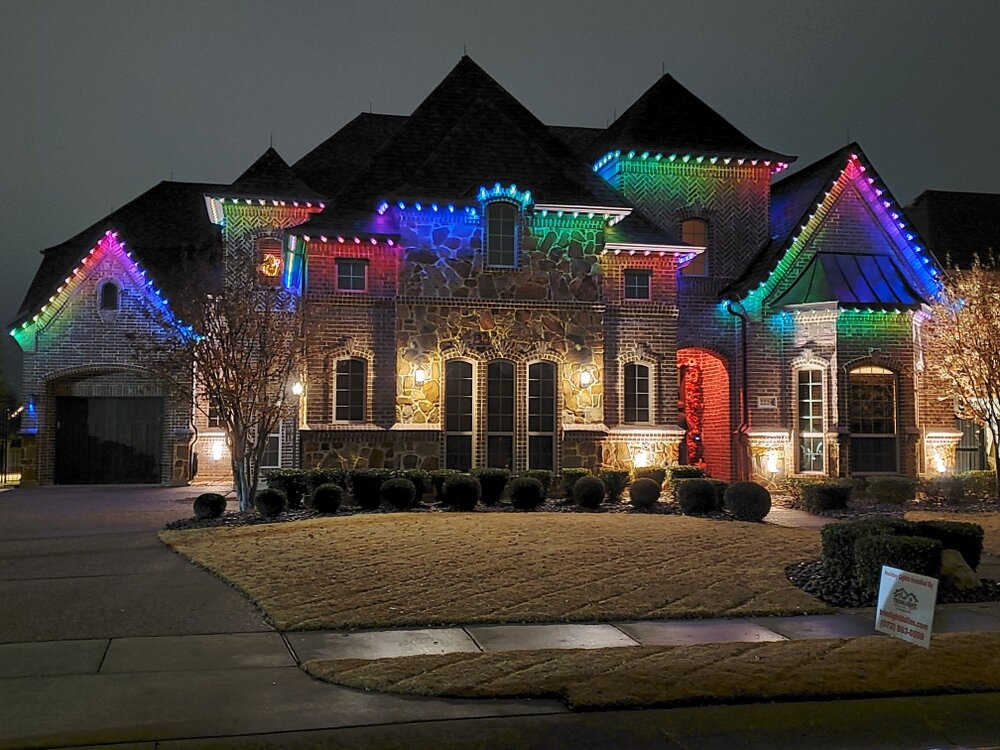 Why Choosing Rockwall Outdoor Accent Lighting Makes Sense:
9

We give you a free onsite estimate.

9

All of our installers are highly professional and experienced.

9

You get an amazing 16 million color choices and adding animation is possible as well.

9

Our exterior accent lights can be Apple and Android device-controlled.

9

Trimlight is the first choice of homeowners, builders, contractors, architects and owners of places like banks and restaurants when they want to dramatically enhance the look of their homes or businesses.

9

Our LED exterior accent lights are low voltage to eliminate any safety issues.

9

We're a stable, reputable company with an owner who lives locally.

9

Trimlight offers options for permanent LED holiday lighting, accent lighting, downlighting and security lighting to suit every preference and budget.
Call Today for Rockwall Outdoor Accent Lighting
Let us show you the difference that Trimlight LED exterior accent lighting can make. Just call us now at 972-863-0509.