Weatherford Outdoor Exterior Accent Lighting
For superior Weatherford outdoor accent lighting trust the local lighting professionals at Trimlight. We've been installing accent and security lighting for homeowners, restaurants, bars, stores and other businesses for a decade. We also work with builders and contractors to install outdoor lighting on new properties.
How Can Weatherford Exterior Accent Lights Add Beauty and Value to Your Property?
Our exterior accent lights in Weatherford TX can accent the architectural features of your property. They can also provide added security around doorways, porches, garages, patios, windows, lawns, pools and more – on whatever schedule you choose.
With our easy-to-use app, you can also program up to 180 settings to let your outdoor accent lighting in Weatherford TX provide a festive, welcoming mood around the holidays and for parties and events. From the Fourth of July to Cowboys game days to Cinco de Mayo and more, a big part of your decorating is done.
With a few clicks on your Apple or Android device, you can light up your home or other property with millions of different colors and animations.
No more climbing ladders to string lights or hiring people to do it for you. We install our LED downlights so they're virtually unnoticeable during the day, with no distracting bulbs, fixtures or wires.
Our Weatherford Outdoor Accent Lighting Is Made to Last – and Save You Money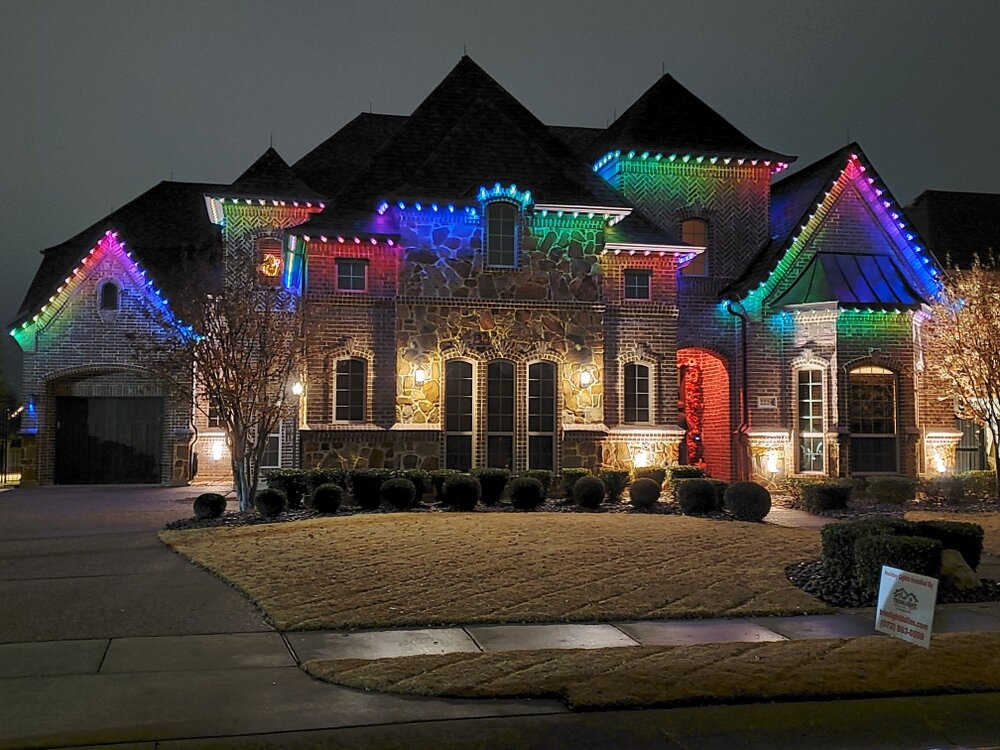 When you invest in an outdoor lighting system from Trimlight, you get:
9

Durability: Our top-quality diodes provide 50,000 hours of exterior accent lighting. In Weatherford TX, you need a lighting system that's weather-proof. Our lighting systems are made to stand up to wind, rain, heat and more.

9

Energy efficiency: LED lighting is less expensive to use than traditional outdoor lighting, so you save on utility bills.

9

Best in class warranty protection: When you purchase your outdoor accent lighting from Trimlight, you get our 2-year installation warranty and a lifetime manufacturer's warranty on parts.
Call Us Today
Find out how our Weatherford outdoor accent lighting can bring out the best in your property. Give us a call at 972-863-0509 to schedule a free onsite estimate from one our friendly, experienced Trimlight specialists and learn about our convenient financing options.