Steps For Your Installation
Thank you for purchasing a Trimlight System! The following page will guide you through the installation steps. Please follow these steps and ensure you are aware of all aspects prior to the installation. Include watching all videos to better prepare yourself to all the amazing features to learn.
1. You will be receiving a text message or email
To notify of your pending installation. If the date does not work, please respond to the message with a new date or multiple options. We will try to accommodate you but during the busy season it becomes very difficult to work around every schedule and could delay your installation out to a much later date than what could be the soonest.
2. Dates can change
Unless you request FIRM on a scheduled date. Weather and project delays can sometimes move projects back in the calendar by a few hours to a few days. We can't always control these delays. We also schedule for worst case scenario so as crews finish early we try to move people up in the schedule. As we bring on new crews or split crews the schedule can move even faster. If you are open and able to move your install date on a fly as our schedule opens please respond to the message as OPEN.
4. Please download and review the manual for your new Trimlight System!
To show you the considerations and other things to note regarding our installation with the crews. These items are important for your reference regarding liabilities and things to look out for. Please click on the image below to download the manual for your new Trimlight System!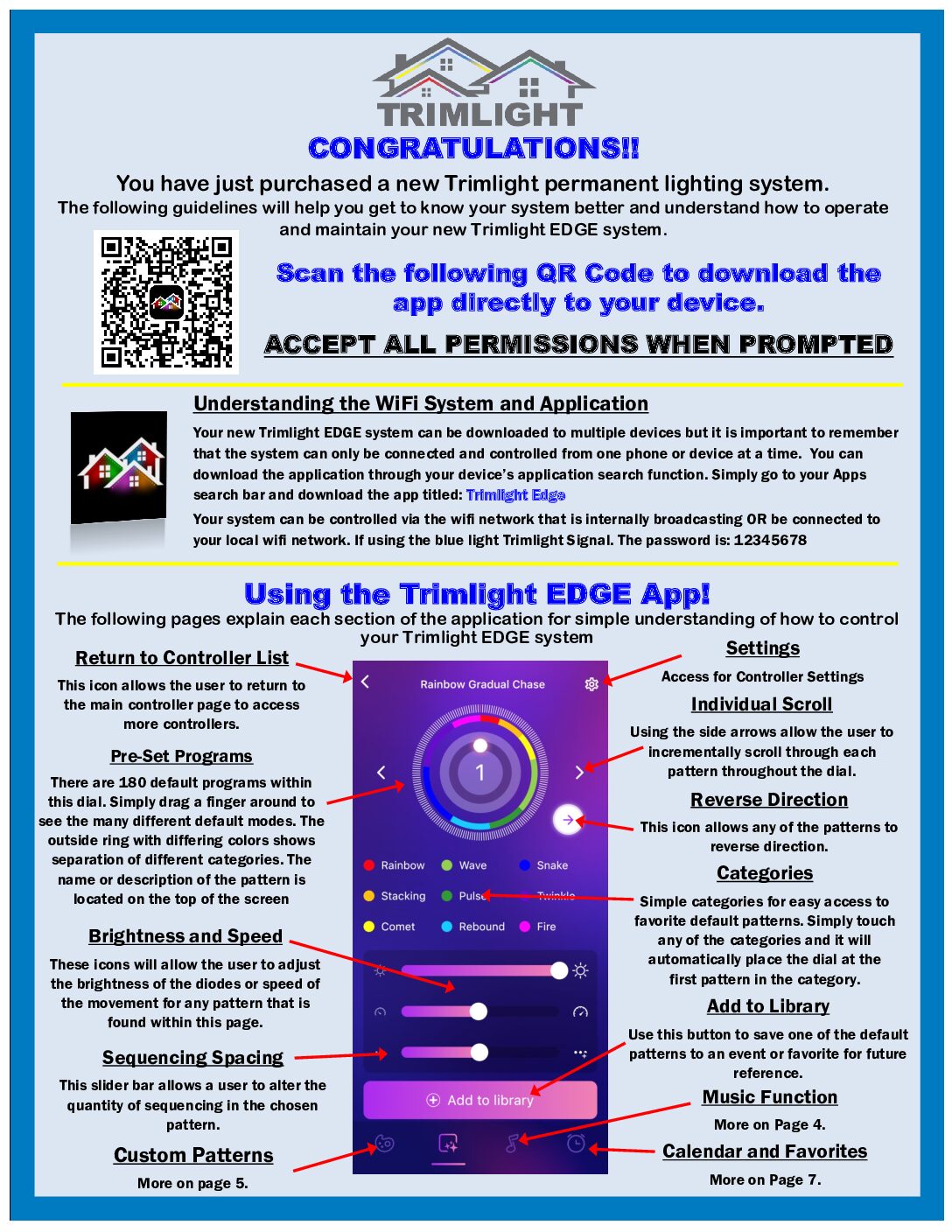 A video to better understand how our different Wifi systems can work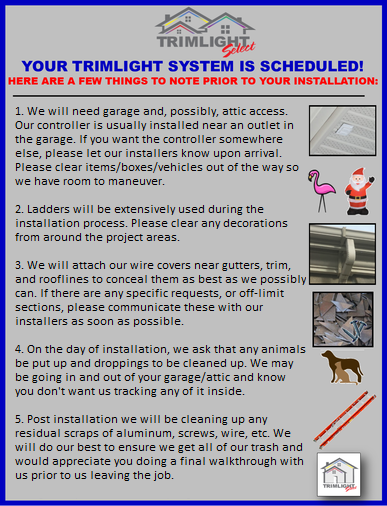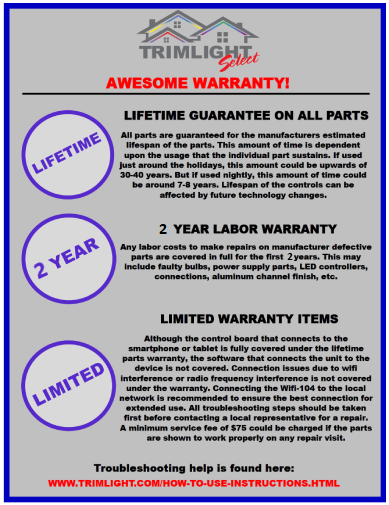 New Trimlight Edge
For Every Holiday, Sporting Event, or Any Special Occasion. Trimlight's new controller has tons of new benefits! User-friendly app with cutting-edge technology! Program millions of colors, patterns, and animations.
‍
Ability to access your lights from anywhere in the world!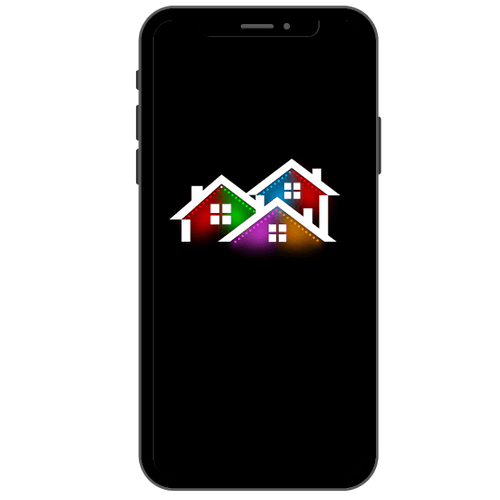 Getting Started With Your New Trimlight Edge App
Below are a list of videos to help you get connected with the new Trimlight Edge app!
Please Watch The Following Videos if You Have The Trimlight V1 White Controller
Video # 1 – Connecting to the Trimlight Controller
Video # 2 – Changing Colors and Patterns
Video # 3 – Setting up Timers and Calendar Events
Video # 4 – Connecting the Controller to a Local Network
Please download and review the manual for your new Trimlight System!
Troubleshooting Guide
Click here for a troubleshooting guide on Wifi Connections, Timer Concerns, Repair Concerns.
Go directly to our Google Page to give us a 5 Star review! If you are not satisfied, please reach out to us first to give us a chance to make it up to you.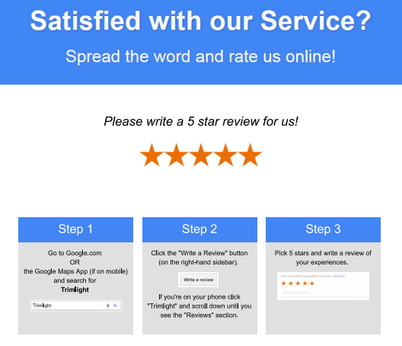 What are you waiting for?
Hire Trimlight Dallas Today!